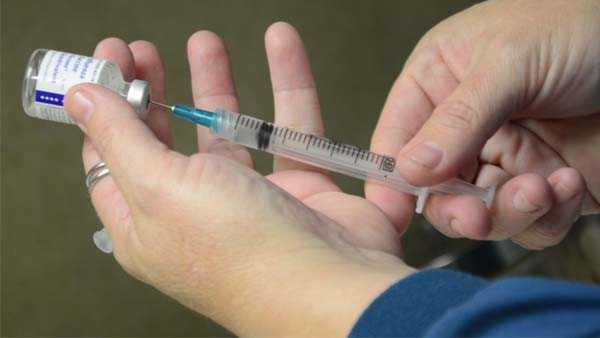 Public health officials for Grand Forks County and the North Dakota Department of Public Health say it's better late than never to get a flu shot.
The 2017-18 flu season in OH and nationally is looking similar to what was seen during the 2014-15 flu season which at the time was the most severe flu season in recent years, according to the (CDC).
The first was a 4-year-old boy from Montgomery County. In fact, different years bring different strains of flu, and the numbers of cases, complications, hospitalizations, and deaths related to the flu vary from year to year.
The flu is landing more people in the ER than usual.
Regardless of current gripes or criticism you might hear regarding the effectiveness of the flu vaccine, get a shot anyway.
The strain of the virus that has been predominant this flu season (H3N2) is more risky for the elderly and young children, Johnson said. "We usually say over and over again that the season would peak around the fifth or sixth week of the year, so in early February". It takes about two weeks for protection to develop after vaccination and protection lasts throughout the flu season. "There are reports that the vaccine is only 10 percent effective this year, but it's really too early to tell".
Schneider said the key to surviving the flu season without getting ill is to wash hands often, get the flu vaccine and exercise isolation from the public when you are sick with the flu.
These well intentioned gestures of good cheer coupled with children returning to school create the ideal storm scenario for spreading the flu even further.
Schneider said influenza is a very common viral infection, that for most people, just causes fatigue, body aches, a low-grade fever and other minor symptoms for a few days.
According to USA officials, the flu vaccine is still the best way to safeguard your immune system against influenza.
The CDC advises people 6 months and older get vaccinated.
ODH also recommends frequently washing your hands or using alcohol-based hand sanitizer to prevent the spread of germs and staying home when you're sick.