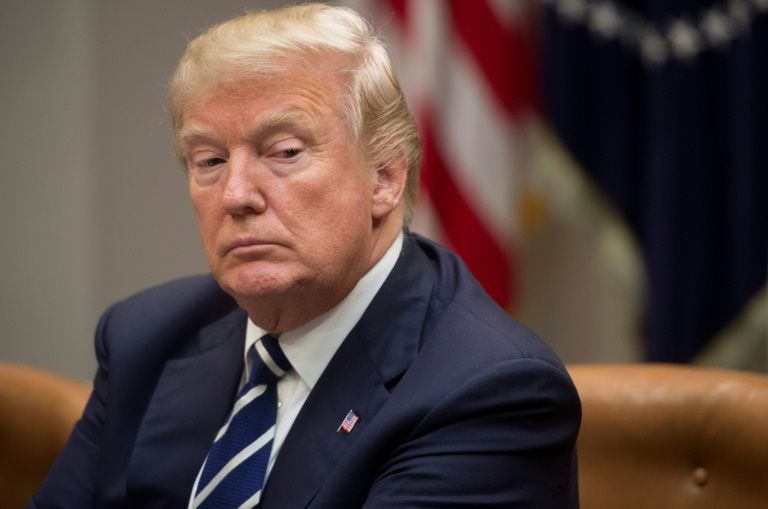 "If the president gets what he wants from the European, then he's willing to stay in the deal and keep waiving the sanctions", said a White House official.
President Donald Trump Friday said he was open to working with Congress on bipartisan legislation regarding Iran, but any bill he signs must include "four critical components", indicating this was the "last chance" for the 2015 nuclear agreement with Iran to be fixed.
Trump's declaration puts great pressure on Britain, France and Germany, the European signatories to nuclear pact with Iran. The administration emphasized that Trump also wants to see USA legislation stating that the ballistic missile program is an inseparable part of its nuclear program, and should be treated as the same in terms of American sanctions.
This would involve negotiations between the United States and its European allies rather than talks with Iran, the official said.
"Certification is a purely US domestic decision".
China will continue playing a constructive role in maintaining and implementing the Iran nuclear deal, Chinese Foreign Minister Wang Yi said on Saturday.
"JCPOA is not renegotiable: rather than repeating exhausted rhetoric, United States must bring itself into full compliance - just like Iran", Zarif tweeted immediately after Trump's speech.
The 2015 agreement was signed by Barack Obama, Mr Trump's predecessor, and saw economic sanctions waived in return for Iran not developing nuclear weapons. Trump has repeatedly criticized the accord, while Iran has accused the US of failing to comply with it. While Trump will continue that suspension, he is preparing to impose penalties on Iranian entities for other behavior the US finds objectionable, such as missile testing and alleged human rights violations. The Treasury Department's action hits 14 Iranian officials and companies and businessmen from Iran, China and Malaysia, freezing any assets they have in the USA and banning Americans from doing business with them.
Iran has said that it will retaliate against the sanctions imposed by the United States on the head of its judiciary, Ayatollah Sadeq Amoli-Larijani.
Among the changes Trump is demanding is that Iran allow more timely inspections of sites requested by the International Atomic Energy Agency (IAEA) and the elimination of so-called "sunset clauses", under which some of the restrictions on Iran's nuclear program expire over time.
Senior US administration officials said on Friday that President Trump will waive nuclear sanctions against Iran for the last time and demand a follow-on agreement with European partners as well as an amendment to US law linked to the Iran nuclear deal.
"If other nations fail to act during this time, I will terminate our deal with Iran", Trump said. "No one should doubt my word".
Trump's decision has been expected since earlier this week.
He cited what he said were efforts by Tehran to obtain nuclear weapons, develop ballistic missiles, and support terrorist organizations, as well as what he called regional aggression, and "the cruel repression of Iranian citizens".
"Our worst expectations are coming true", Ryabkov said Saturday. He also wants Tehran's ballistic missile program to be addressed.