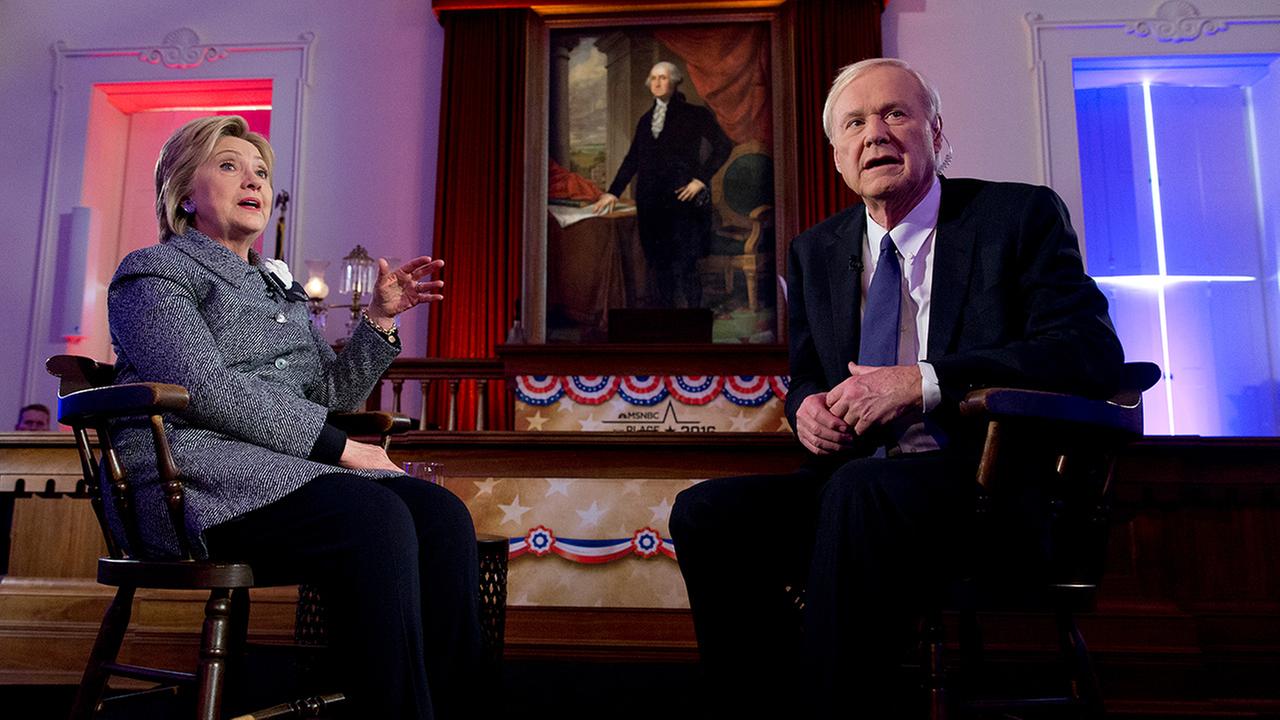 From 2002 until 2013, he also hosted "The Chris Matthews Show".
New York Magazine's The Cut published the video Friday, showing Matthews telling jokes about Clinton before an interview in Iowa during the 2016 Democratic primary.
The release of the footage comes as the nation reckons with sexual assault and harassment, with near-daily revelations about men falling from positions of power in entertainment, business, the media and politics.
"This was a bad comment I made in poor taste during the height of the Bill Cosby headlines", Matthews told The Cut.
While a staffer is pouring some bottled water into a glass, Matthews asks "Where's my Bill Cosby pill?" before cracking up at his reference to a comedian accused of drugging and sexually assaulting over 50 women.
Dozens of women have accused Cosby of drugging them with pills and raping them. "I realize that's no excuse".
"The Cut said Matthews has a long history of derogatory comments about Clinton, and he once called her witchy", "anti-male" and "uppity", according to Jezebel. "I deeply regret it and I'm sorry". In 2005, he questioned if troops would take orders from her as president. He pinched her cheek after an interview in 2008, and suggested that her political career had been advanced because her husband had "messed around".
In Decemeber, the Daily Caller reported a former MSNBC employee received separation-related compensation after lodging a complaint against Matthews in 1999. "Precious waters?" Matthews was seemingly referring to Clinton. An MSNBC spokesperson contested that claim to the Caller, saying the company instead paid significantly less as part of a severance package.
A spokesperson for the network said that Matthews was formally reprimanded at the time.