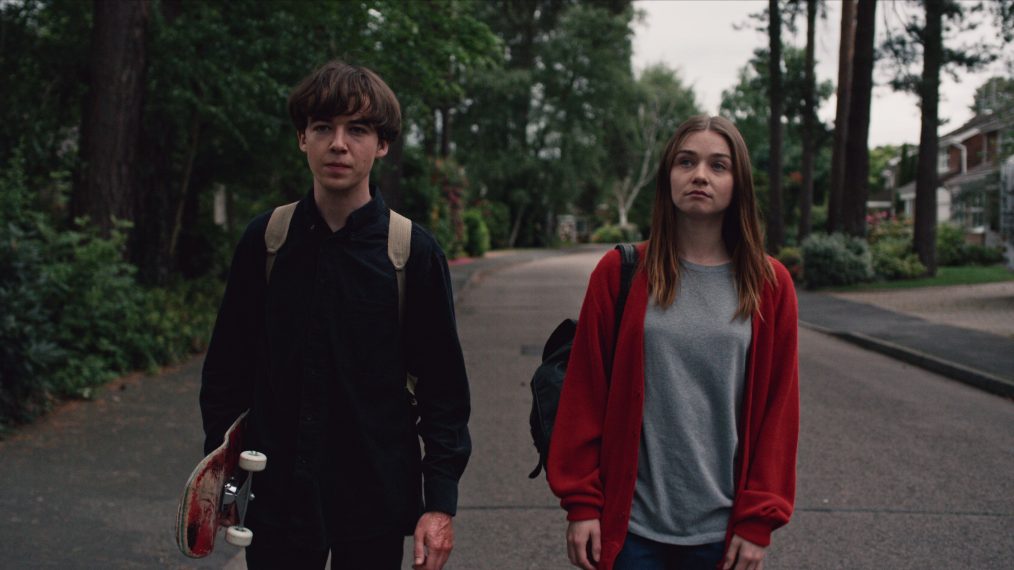 James plans to kill Alyssa on the road-trip but over the course of their adventures, he starts to feel conflicting emotions in the series' rather different coming-of-age story. I don't know about you, but this unique take on the teen romance genre makes me pretty excited see how it all unfolds.
January 5 is the USA premiere date for the eight-episode series, based on the acclaimed graphic novel by Charles S. Forsman (Revenger, Slasher). The two come together for a unique experience as they start off their adventure in a stolen vehicle as they search for Alyssa's real father.
Watch the trailer:He even has daddy issues like Kylo.
Based on popular graphic novels by Charles Forsman and adapted by Charlie Covell, the dark comedy-drama series follows James (Alex Lawther, Black Mirror), a self-described psychopath, and his foul-mouthed friend Alyssa (Jessica Barden, Penny Dreadful). The series also stars Gemma Whelan from "Game of Thrones" and "Upstart Crow", as well as Steve Oram from "Sightseers". It will be premiered in the United Kingdom on Channel 4 in the month of October. However, there is no news about season 2.
It is one of the first few highly anticipated shows to be released in the year 2018 on Netflix. It's gotten to the point where I can't even keep up with each new addition with a Netflix logo on it.
The series debuts January 5 on Netflix.