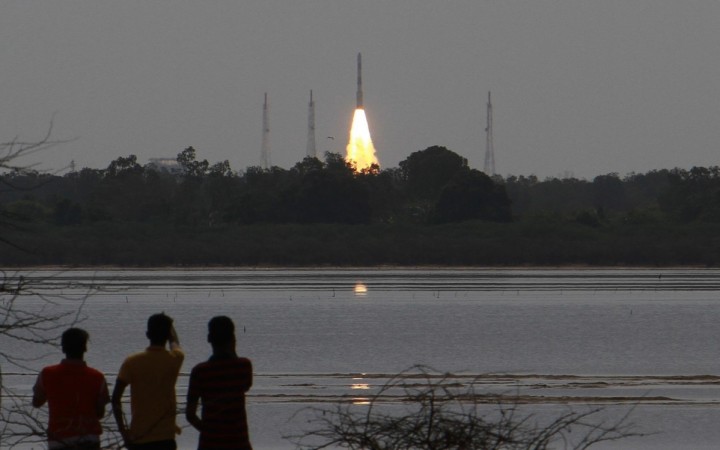 PSLV-C40 was launched from the First Launch Pad (FLP) of Satish Dhawan Space Centre (SDSC) SHAR, Sriharikota, Andhra Pradesh.
Scientists would bring down the height by twice restarting the fourth stage of the PSLV-C40 for launch of Microsat satellite, which will be placed in a 359 kms polar SSO, ISRO said.
The latest launch comes almost five months after the launch of ISRO's IRNSS-1H satellite, its eighth regional navigation satellite, was unsuccessful.
The co-passenger satellites consist of one microsatellite and one nanosatellite from India, as well as 3 microsatellites and 25 nanosatellites from Canada, Finland, France, South Korea, UK and USA.
"PM Narendra Modi has arranged a brainstorming session between space scientists and officials from different government departments so that they could understand the diverse applications of space technology in transforming India", he added.
The first space mission in 2018 onboard the PSLV-C40 comes four months after a similar rocket failed to deliver the country's eighth navigation satellite in the earth's lower orbit on August 31, 2017.
The six strap-on solid rocket boosters - four ignited on the ground and two in the air - will all complete their burns and jettison from the PSLV by T+plus 1 minute, 32 seconds. Both the micro and nano satellites have been built as co-passenger payloads.
Isro's trusted workhorse PSLV will carry the weather observation "Cartosat-2" series satellite and 30 co-passengers at lift-off.
The PSLV's first failure came previous year, during its 39th mission. This would be the third satellite in the Cartosat-2 series. The images will be used for cartographic applications, urban and rural applications, coastal land use and regulation, road network monitoring, water distribution, creation of land use maps among other things.