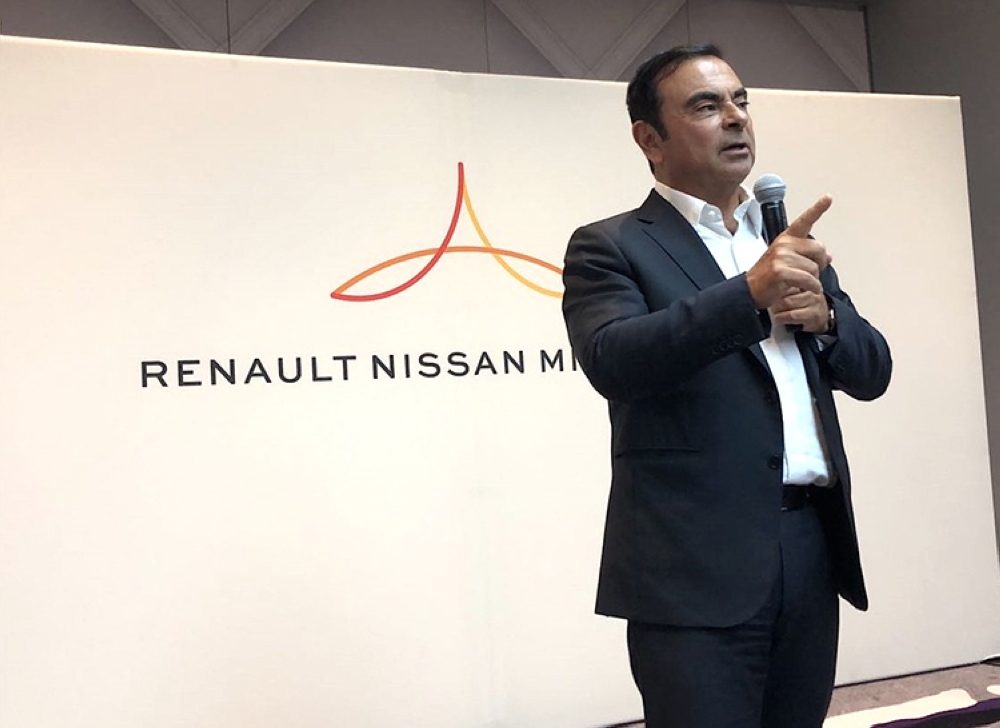 The world's largest automotive alliance has today (10 January), announced a new corporate venture capital fund to provide up to $1bn in investment for innovative electrification, autonomous and connectivity projects.
As the fund grows along with the number of strategic investments, Alliance Ventures will operate as an incubation center for partnerships, automotive entrepreneurs as well as the ideal place for the supergroup to begin creating more partnerships.
The fund offers access to potential partners, global scale and scope of Renault-Nissan-Mitsubishi, which has sold more than 10 million vehicles a year ago through 10 separate brands, across the world. It also intends to incubate entrepreneurs and will make investments across a startup company's life-cycle. The new corporate venture fund is part of a push by Renault-Nissan Chief Executive Carlos Ghosn. "This new fund reflects the collaborative spirit and entrepreneurial mind-set at the heart of the alliance". Such initiatives are aligned with the objectives of Alliance 2022, which aims to strengthen cooperation and to double the annualized synergies generated by Renault, Nissan and Mitsubishi Motors to more than €10 billion by the end of 2022. Ionic, based in MA, is the developer of a pioneering solid polymer electrolyte that enables improved performance and cost effectiveness of high-energy density batteries for automotive and multiple other applications.
Carlos Ghosn, Chairman, and CEO of the R-N-M Alliance enthusiastically shared his vision for the venture at CES stating, "We want to make sure we are being challenged", says Ghosn, "the alliance is created to be a one-stop shop to talk about ideas". Some of the areas of interest for Renault-Nissan-Mitsubishi VC will include the development of electric cars, autonomous drive, and robot taxis.
The $200 million initial venture capital investment comes in addition to more than €8.5 billion in total annual research and development investments by the Alliance members.
The venture fund will be led by François Dossa, who is working as Nissan Brazil CEO.
Renault and Nissan will each have 40 percent stakes in the fund, with Mitsubishi Motors funding the remaining 20 percent. Both BMW iVentures and GM Ventures have longer histories with venture capital (and BMW expanded its iVentures commitment to over $500 million for the next ten years), but their funds are smaller.
The first investment will go to Ionic Materials, an American venture business developing materials for an entirely solid-state battery, Ghosn said at a news conference on the first day of the CES - the world's largest consumer electronics fair - that kicked off here on the same day.