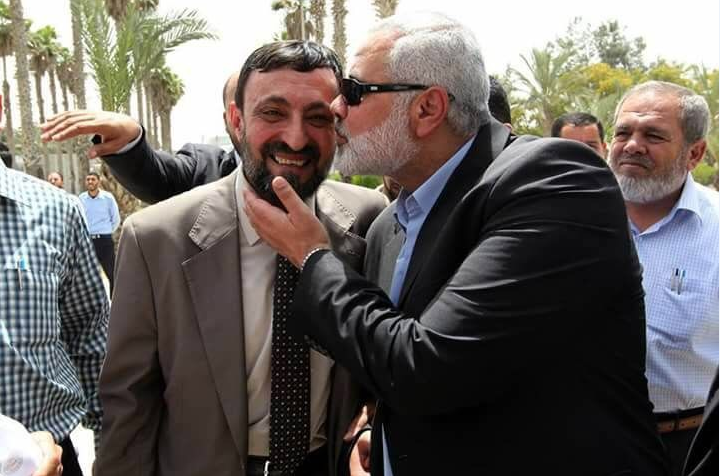 Prior to al-Alami's gunshot wound, there have been other reported instances of Hamas terrorists being injured or killed from accidental gunshot wounds, explosions or tunnel collapses.
Hamas-run Gaza Health Ministry spokesperson Dr. Ashraf al-Qidre said al-Alami is being treated at the intensive care unit in Gaza City's Shifa Hospital and that his condition is critical.
Imad al-Alami shot himself while "inspecting his personal weapon in his home" and was in a critical condition, Hamas spokesman Fawzi Barhoum said.
There was no independent confirmation of that account.
There is also a conflicting report that says the incident that put Al-Alami in the hospital was due to an assassination attempt, according to Hareetz.
Al-Alami, also known as Abu Hamam, was born in Gaza in 1956.
In 2003, the USA declared him a "specially designated global terrorist".
Hamas leader Imad al-Alami was "hit by a bullet to the head", according to an Arabic-language announcement by the group on Tuesday.
The senior Hamas leader mostly worked out of Syria until 2012; he suffered from leg injuries under mysterious circumstances during the 2014 Israel-Hamas conflict and was reportedly chosen to lead Hamas in Gaza in November 2016. He held that position until early 2017. He does not take part in press conferences nor is he active on any social media platform.
ISIS declares war on Hamas over Jerusalem loss to Trump & Israel The Islamic State in Egypt has urged its supporters in a new execution video to wage war against Hamas over its failure to defend Jerusalem following Washington's recognition of the city as the Israeli capital. But Hamas subsequently said he was badly wounded in a gun accident.