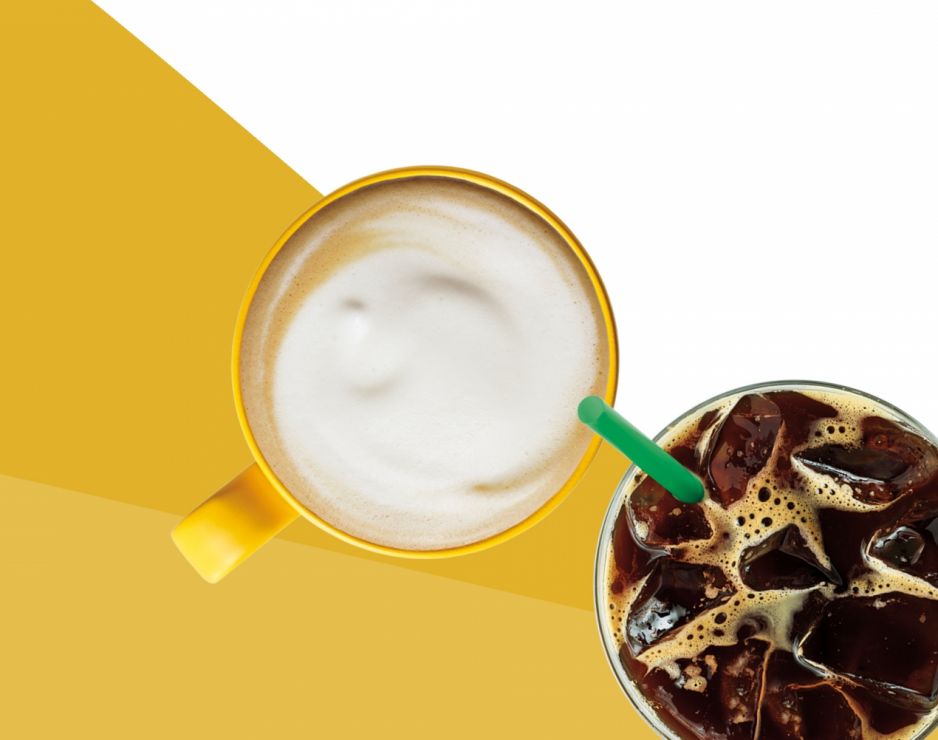 For the first time in 40 years, Starbucks is adding a new kind of espresso to its permanent menu; one that could help you stick to your New Year's Resolutions of losing weight and cutting back on sugar.
The coffee chain is launching a new, second espresso: Blonde Espresso. The new product marks the first time the company has offered a choice other than the Signature roast that has been a staple of the brand since its founding over forty years ago.
Because the Blonde Espresso isn't as pungent as the dark roast, Starbucks makes flavored drinks with less syrup.
Starting on January 9, Starbucks customers in the United States will be able to customize not only their milk and flavors but also the espresso that goes into their beverages. The new brew, which Starbucks described as "smooth without the roasty edge", is now an option in all espresso-based beverages, including lattes, cappuccinos, flat whites, macchiatos and Americanos.
Now available at participating Starbucks stores in the States, you'll definitely want to get yourself to a coffee counter ASAP to find out if blondes really do have more fun... at least, when it comes to delivering the sweet buzz of caffeine in your morning latte.
The sources for the coffee beans are different as well.
Starbucks Blonde Espresso Roast brings together beans from Latin America and East Africa, sourced through the company's Coffee and Farmer Equity (C.A.F.E.) Practices - a comprehensive approach to sourcing that meets its social, economic, environmental, and quality standards.
Starbucks has been offering a second espresso option in select worldwide markets for several years, including last year's Blonde espresso debut in Canada.
So, what does Starbucks Blonde Espresso taste like?