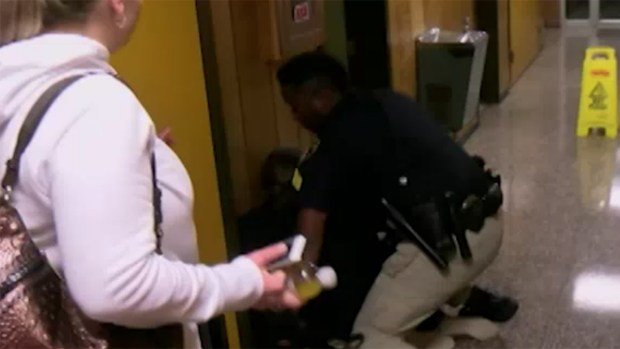 "Not only was I denied my First Amendment rights, I was treated with shocking disrespect". You just pushed me to the floor!
"I teach kids daily to treat everyone with respect and to speak out when they witness something that is wrong", Hargrave said Thursday. "It's in the classrooms", Hargrave said during the meeting. I'm hoping that you choose to speak out after seeing what happened to me. "You have a voice". Hargrave has said teachers haven't had a raise in years, according to KATC.
Deyshia Hargrave, a fifth- and sixth-grade English language-arts teacher at Rene Rost Middle School in Kaplan, Louisiana, was taken into custody Monday night at a meeting of the Vermilion Parish School Board after she asked why Superintendent Jerome Puyau was getting a almost $40,000 raise when teachers had not received a pay increase in years. She was handcuffed outside the meeting room and booked on charges that included resisting an officer.
"He needs training", the middle school English teacher said.
She was gaveled out of order and then confronted by a police officer. A man accused him and another officer of pushing him against a building and banging his head on a concrete slab, seriously injuring him, including breaking multiple ribs, the lawsuit states.
They have since been passed on to the Federal Bureau of Investigation and local police, Fontana told The Advertiser. The suit was filed in 2012 in U.S. District Court for the Western District of Louisiana, Lafayette Division. Those supporters, including many local educators, chanted "Stand by Deyshia" on several instances during the hour-long event.
Those at the rally were encouraged to attend upcoming school board meetings.
In an interview that aired Thursday morning on NBC, Deshia Hargrave said it's sad that a woman "has to be forcibly, violently removed" from a school board meeting "for people to start caring".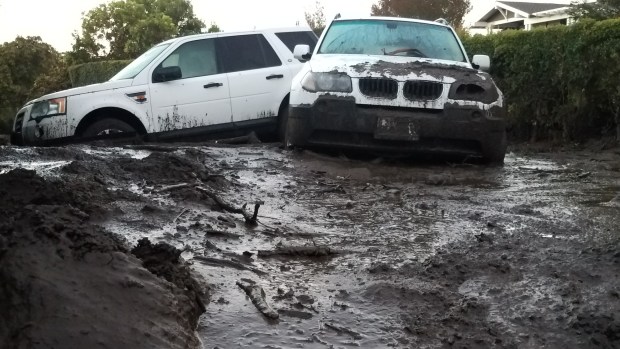 After the Storm Destruction in Southern California Toni Guinyard KNBC-TV
"I know there is going to be an investigation, but that was terribly unfortunate".
She expressed gratitude for support from students and parents in Vermilion Parish - about 150 miles west of New Orleans. LaSalle stressed that she supports Hargrave and her efforts to get support for teachers from the board.
"I'm the superintendent, I'm to blame", he said.
"By taking away my voice they've taken away - or tried to take away - my First Amendment rights to speak", Hargrave said in a video posted on the Louisiana Association of Educators' Facebook page.
Besides support from educators, Hargrave also has support from the American Civil Liberties Union of Louisiana, which called Hargrave's arrest "unacceptable" and warned that it raises "serious constitutional concerns".
The arrest was triggered by Hargrave's protest against the pay raise being given to Puyau; she claimed teachers were not getting a similar increase in their salaries. Puyau asked. He acknowledged "there things that we could have done differently", but believes "a person has to follow the rules".
Hargrave's ejection stoked a debate over gender equality, which intensified after school board president Tony Fontana called her a "poor little woman". She asked board members why they were raising the superintendent's pay - which was about $110,000 before the raise was approved at the meeting - when teachers had not received a raise for years. "We have certain guidelines: Three-minute discourse, it must be enlightened, it can't get off target, it must be identified with the issue before the board".