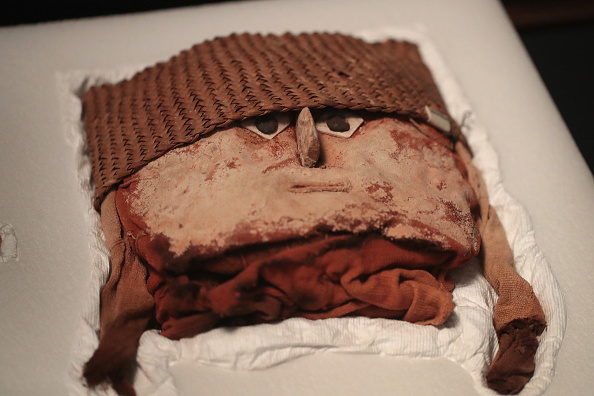 Trump greeted Leo Varadkar the recently elected Irish leader or Taoiseach for the country's traditional St Patrick's Day visit.
Following the meeting the Taoiseach said Mr Trump told him it was an issue very much on his mind.
It centred on a planning application for a wind farm close to the Doonbeg resort in Co Clare that had been purchased by Mr Trump in 2014, three years before he became the 45th United States president.
Mr Varadkar is to hold a bilateral meeting with Mr Trump. "Someone nearby was trying build a windfarm and this could have a real impact on tourism and the beauty of the landscape".
"As the President of the European Council Donald Tusk has said, trade wars are bad, and they are easy to lose", he added.
"Now, many centuries later, the shamrock has become a symbol of something else as well: the long and attractive relationship between the American and Irish peoples", he said.
"At the other end of the phone was Donald Trump, saying to me that he'd bought this resort in Ireland in Co Clare - this lovely golf resort called Doonbeg - but there was a problem nearby, somebody was trying to build a wind farm and that of course could have a real impact on tourism and the beauty of the landscape".
Clare County Council has said it does not have any record or recollection of Mr Varadkar making an inquiry about a planning application for a proposed wind farm four years ago. "Following consideration of the appeal, An Bord Pleanála upheld the decision by Clare County Council and refused permission for the proposed development".
Mr Varadkar has said efforts should be redoubled after Easter. to resolve the political deadlock at Stormont.
After Mr Trump opened his address at the Friends of Ireland lunch in the US Capitol, Mr Varadkar said that he received a phonecall from the businessman while he was at a rugby match in London.
Green Party leader Eamon Ryan said: "This is a shocking admission from the Taoiseach, and it harks back to the very dark days in the Irish planning system, where political interference ensured that the rich and powerful got what they wanted".
In the foreign policy focused speech, the Taoiseach described Ireland as "committed internationalists and multilateralists" who believe countries achieve more by working together under "rules-based order" that citizens.