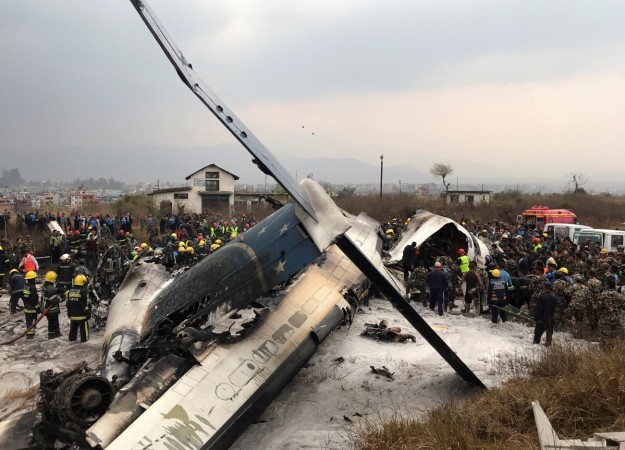 According to an airport official, the US-Bangla Airlines plane appeared to catch fire just before it landed and skidded to a stop in a field beside the runway on Monday afternoon.
Photo Rescuers near a passenger plane from Bangladesh that crashed at the airport in Kathmandu, Nepal.
'So far 20 injured have been taken to the hospital.
US-Bangla Airlines is a unit of the US-Bangla Group, a US Bangladeshi joint venture company.
More details are awaited.
Seventeen people on board had been rescued.
Witnesses reported seeing the plane crash while descending to Tribhuvan International Airport in Kathmandu, Nepal before crashing at a nearby football ground.
One image shows dozens of soldiers searching the wreakage of the plane, which is burned and crumpled.
Nepal has suffered a number of air disasters in recent years, dealing a blow to its tourist industry.
A Thai Airways flight from Bangkok crashed while trying to land in Kathmandu in 1992 killing all on board.
Contacted over phone, Abdullah al Mamun, managing director of US-Bangla Airlines, told The Daily Star around 3:20pm that they were trying to contact with the control tower of TIA to know what exactly happened to the craft and would inform immediately.
The Bangladeshi carrier launched operations in July 2014 and operates Bombardier Inc and Boeing aircraft.