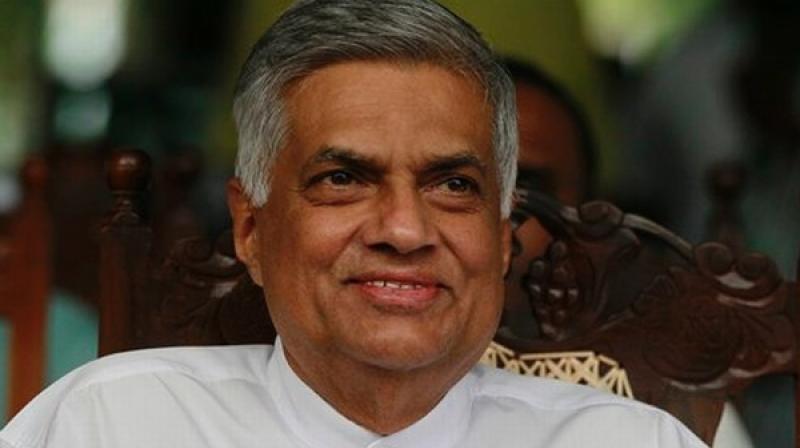 Tensions have been rising over the past year between Sri Lanka's Sinhalese majority, who are mainly Buddhist, and Muslims, leading to attacks on businesses, homes and places of worship.
Parliament on Tuesday issued an apology to the island's Muslim minority for the latest violence targeting them in the Indian Ocean island.
Muslim-owned businesses were set on fire and vandalised in several parts of Sri Lanka, police said, days after an island-wide state of emergency was imposed to curb riots in Kandy.
One person was killed and three police officers were injured when a grenade exploded, said police spokesman Ruwan Gunasekera, adding seven people were arrested in connection with the incident.
Kandy residents said that shops and offices were open on Friday, and life was slowly returning to normal. Troops guarded mosques in the city while extra deployments were made to strengthen security and maintain peace.
"The Sri Lankan government must act swiftly and in line with human rights to prosecute those responsible for recent communal violence".
In Kuruvita, 125 kilometres south of Kandy, police said petrol bombs were lobbed at a mosque.
While access to social media platforms such as Facebook and WhatsApp remained restricted for much of Thursday, access to them was restored by the evening. Most Muslim-owned businesses in the country remained shut as troops remained on high alert to prevent any untoward incidents after Friday prayers.
However, foreign visitors to the town, a prime tourist destination, were to be allowed out in the curfew if they had their passports with them. If the government does not crush the Sinhala-Buddhist chauvinism that has led to the attacks on Muslims, it will turn against the Tamil minority sooner rather than later, resurrecting ghouls from the civil war.
Sri Lanka received about half a million tourists in 2009, but the numbers shot up to 2.1 million in 2017, with almost half a million visiting the island in the first two months of this year.
Almost 75 percent of Sri Lankans belong to the majority Sinhalese community while Tamils make up another 13 percent.
The violence was sparked after four Muslims who assaulted a Sinhalese truck driver who later died in central Sri Lanka.
Sinhalese and Muslim groups staged a demonstration outside the Colombo railway station on Thursday, demanding tougher action against the attackers.