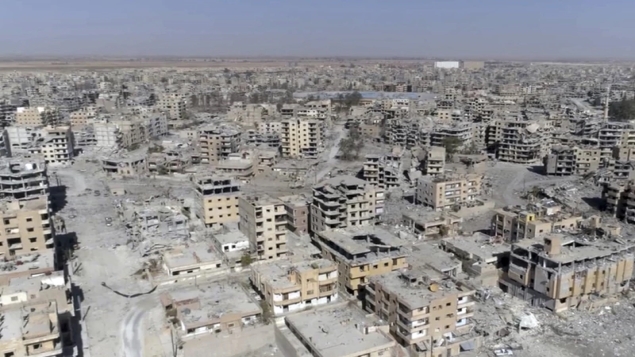 Meanwhile, the U.S. Defense Secretary warned the Syrian government about the use of chemical weapons, saying it would be unwise to use poison gas in eastern Ghouta.
The Syrian Observatory for Human Rights, a British-based war monitor, said on Monday about 511,000 people had been killed in the Syrian war since it began seven years ago.
Government forces have reportedly advanced through the rebel-controlled territory east of the Syrian capital of Damascus and captured the town of Mesraba, which lies between the large towns of Douma and Harasta.
All three towns are controlled by Islamist rebel group Faylaq al-Rahman, which has repeatedly denied engaging in talks with the regime.
Russia, which backs Syria's government in the civil war, and the United States, which has backed rebel forces seeking to topple Assad, met secretly in Jordan in June and announced a ceasefire in Syria's southwest a month later.
"Either Russia is incompetent or in cahoots with Assad". In April, the USA carried out strikes against Syria after reports of a suspected gas attack in northern Syria.
The government's attacks on eastern Ghouta have intensified in the last three weeks, with the pro-regime forces capturing about half of the rebel's stronghold while causing widespread destruction in the Damascus suburb.
But no deal has been reached until now, the Observatory said.
Evacuations have taken place in other parts of Syria, where fighters and civilians have withdrawn to rebel territory near the Turkish border.
This is one of the first recorded civilian evacuations from Eastern Ghouta since Russian Federation and Damascus opened a humanitarian corridor more than a week ago.
It communicated with Russian Federation through the United Nations to reach the agreement, it said. Turkey launched a military offensive against the US -backed Syrian Kurdish militia known as YPG, to clear its fighters from the enclave of Afrin.
Eastern Ghouta has been under a ferocious government offensive since February 18, leaving more than 1,000 civilians dead.
He says Turkish troops have destroyed water and power stations that supply the town of Afrin, making it hard for people to stay.
Reports on Sunday alleged that dozens of civilians had managed to flee Eastern Ghouta through a humanitarian corridor.
Jaish al-Islam, one of eastern Ghouta's main rebel groups, said on Monday it had reached an agreement with the government's ally Russian Federation to evacuate wounded people, after communicating with Moscow through the United Nations.