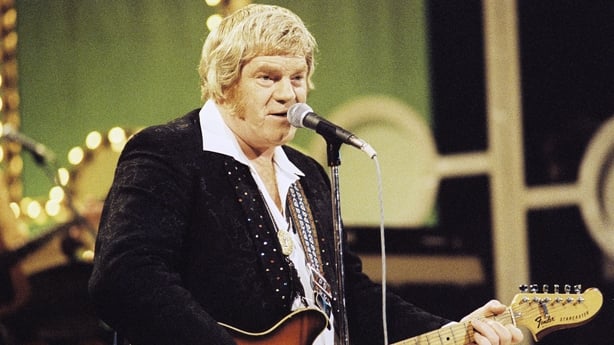 Tributes are being paid to the late king of Irish country music, Big Tom McBride, who died today aged 81.
Local, tributes were paid by Cavan-Monaghan Fianna Fail TD Niamh Smyth, who described Big Tom as an Irish "music legend and a true gentleman".
'Dad passed away peacefully in the company of his family.
"He will be sadly missed by all who knew him".
'May he rest in peace'.
The Late Late Show Country Special has proven to be one of the most popular episodes with the special in April past year drawing an audience of 677,400 viewers and a 52 per cent audience share.
Tom McBride was the first person to be inducted into Irelands Country Music Hall Of Fame in 2016.
He was one of several artists who took part in a charity concert in Letterkenny previous year following the August floods that devastated parts of Donegal.
Fellow Irish singer Daniel O'Donnell said the world of country music was a "richer place" because of Big Tom's music. He said: "Big Tom was the King of Country for good reason".
During his life, Tom brought great joy to many people, both in Ireland and worldwide, through his singing and his music.
O'Donnell talked about his memories of going to dances, hearing Four Country Roads in the late 1970s and early 1980s and seeing big Tom.
"Irish music has truly lost a legend today. Our sympathies and condolences to his family, friends and fans". His contribution to Irish social and cultural life in this area has been enormous.
Big Tom's house is strictly private. He meant so much to people and so much to the country singers in Ireland. Tom was a pivotal member of the community in his native Oram, where he contributed greatly through farming and sport.