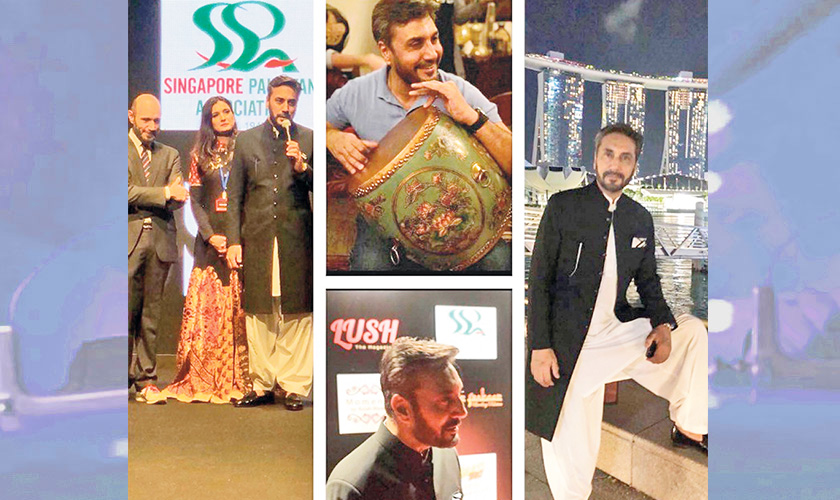 Reacting to New Delhi's action, Pakistan's Foreign Office (FO) said, "By spreading such falsehoods, India has chosen to deliberately stoke further controversy around the visit of Sikh pilgrims, now attending the Baisakhi and Khalsa Janamdin ceremonies in Pakistan". It said such incidents during the visit of the Indian pilgrims went against the spirit of the bilateral protocol of 1974 governing the exchange of visits of pilgrims between the two countries.
India on Monday summoned Pakistan's deputy high commissioner in New Delhi and lodged a strong protest at attempts by Islamabad to incite Sikh pilgrims to raise the issue of Khalistan on their return to India. "However, this year, the consular team has been denied access to Indian Sikh pilgrims", the official press release said.
Ajay Bisaria was instead, compelled to return when he was en route to Gurdwara Panja Sahib. India also presented a strong condemnation to Pakistan for blocking consular access to Sikh pilgrims visiting that country since April 12, under a bilateral agreement that eases the process to visit religious shrines.
India has protested to Pakistan after it prevented a group of Sikh pilgrims from meeting the Indian diplomatic staff, the External Affairs Ministry said on Sunday.
There have been reports of display of posters of "Sikh referendum: 2020 Khalistan" in gurdwaras in Pakistan, which are being visited by Indian pilgrims. On April 12, after reaching Wagha - the first station after train crosses over to Pakistan, the Sikh pilgrims were not allowed to meet the officials. "The High Commission was thus prevented from performing basic consular and protocol duties for Indian citizens", it said. New Delhi has continued to grant visas - even emergency visas -for Pakistanis seeking medical treatment in India.
India called this behaviour by Pakistan "inexplicable diplomatic discourtesy" and a clear violation of the Vienna Convention of 1961.
Commenting on the MEA statement, the Foreign Office spokesman yesterday termed the "allegations as baseless".
According to Pakistan Foreign Ministry, there was huge "resentment" regarding the release of a film on Guru Nanak and people had "gathered there from different parts of the world, protesting the release in India of some film on Baba Guru Nanak Devji".
Pakistan has made arrangements to extend maximum facilitation to the visiting Sikh pilgrims during their visits to sacred places in Pakistan, the FO said.