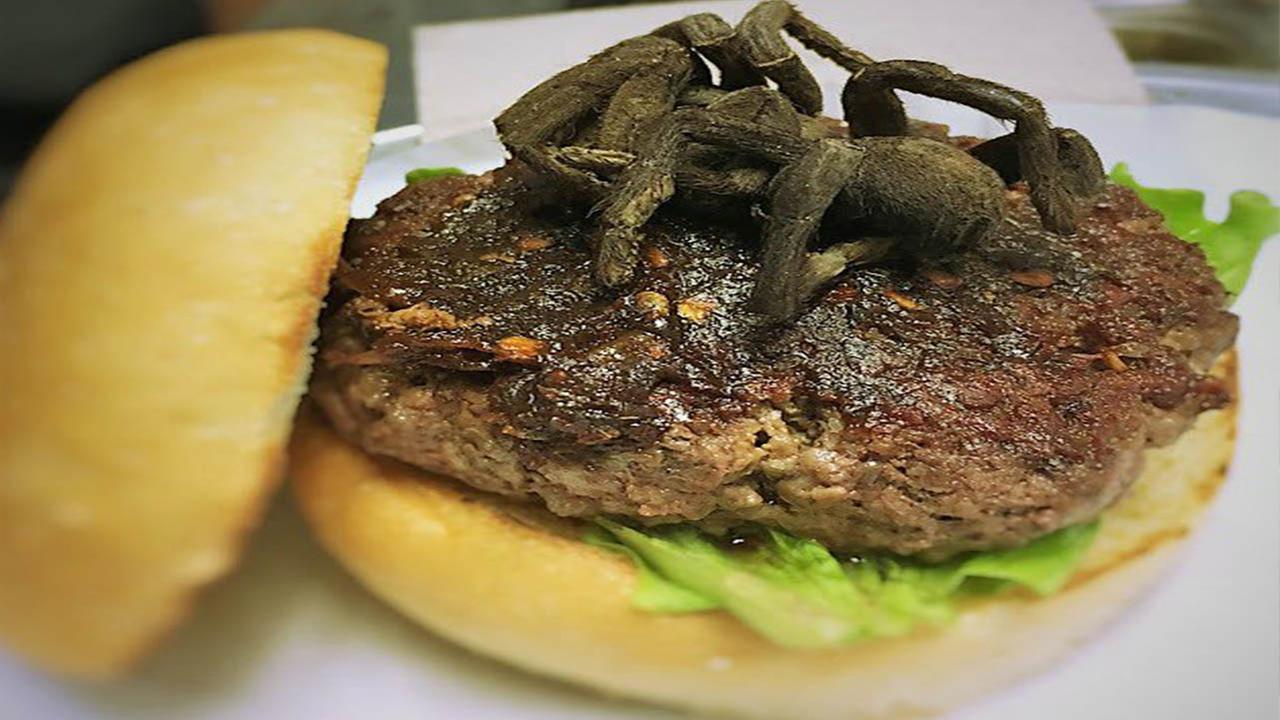 But while most of Bull City Burger's special menu items are available to all restaurant-goers - on a first-come, first-served basis - the Tarantula Burger is only awarded to lucky lottery winners. But these may not be for everyone.
Are you fearless enough to try a tarantula on your burger?
Bull City Burger and Brewery is holding the Tarantula Challenge as part of "Exotic Meat Month".
Other burgers offered at the restaurant this month include alligator, iguana, python, bison, turtle and bugs.
The Tarantula Challenge must be entered in person and is announced on Facebook, Twitter and their website.
If their number is drawn, Bull City contacts them to set up their mealtime.
According to the restaurant's Facebook page, the Tarantula Burger is a 100 percent North Carolina pasture-raised beef patty, gruyere cheese, and spicy chili sauce, topped with an oven-roasted tarantula on a house-baked bun.
Adventurous eaters can't just walk in and order a tarantula burger, though.
Bull City points out numerous Exotic Meat Month menu items are eaten by people of other cultures on a daily basis. If you answered yes then now's your chance, thanks to Bull City Burger Brewery's latest burger.