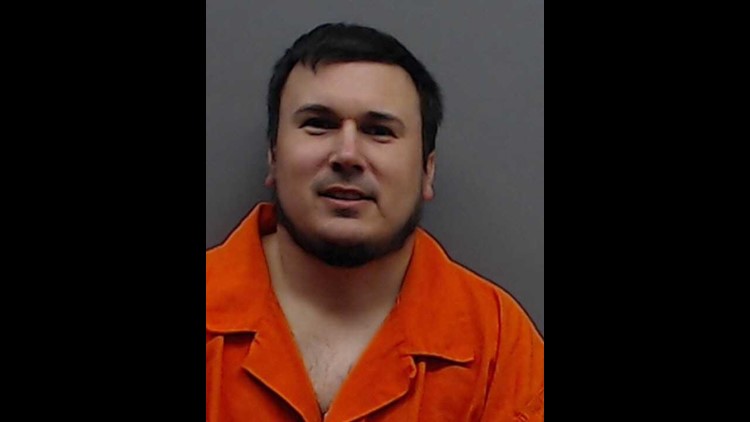 A nurse working at a Texas heart hospital intentionally caused stroke-like injuries to seven patients, leading to the death of two and serious injuries to the others, according to an arrest warrant. Due to concerns arising out of this confidential review, we shared details with the appropriate authorities, including the Texas Board of Nursing and Tyler Police Department.
At present, 34-year-old Registered Nurse William George "Will" Davis, of Hallsville, Texas, faces the one charge in relation to the death of a 47-year-old man. His bond has been set at $2 million.
The TBN is investigating claims alleging Mr. Davis tampered with three patients at Tyler-based Louis and Peaches Owen Heart Hospital.
Tyler Police Chief Jimmy Toler said Davis was a nurse at Christus Mother Frances Hospital and was sacked earlier this year when the Texas Medical Board found that Davis inappropriately intervened with patients in the ICU of the Louis and Peaches Owens Heart Hospital.
On March 16, 2018, the Texas Board of Nursing summarily suspended Davis's license in accordance with Section 301.455, Texas Occupations Code.
The seven cases connected to Davis date back to June and all took place at the hospital where he worked, Toler said.
In each of the first two cases, Davis did not communicate his intervention to the patient's assigned nurse and/or document the event, according to the formal charges.
A Tyler police spokeswoman wouldn't confirm Wednesday that the murder charge relates to the death of a patient in August.
Police have not identified the second patient who died and it's not immediately clear if Davis could be charged with a second count of murder.
We understand that the police investigation is ongoing.
In every situation, shortly after his intervention the patient's condition immediately deteriorated from a stable condition and resuscitative measures were required.
On November 30, 2017, Davis entered the room of an unidentified patient, to whom he was not assigned, and performed an unskilled and/or unnecessary and/or inappropriate intervention for the patient, the Board says. The suspension order doesn't specify what Davis is alleged to have done to a patient on August 4, but says "the patient immediately deteriorated from their stable condition" and died two days later of an embolism and other complications. He's accused of going into other patients' rooms, once in November and again in January, and taking "unnecessary and/or inappropriate" actions that led two patients to fall into vegetative conditions.
According to the Tyler Paper, Davis later admitted to management that he reset a beeping IV, flushed the arterial line - a thin catheter inserted into an artery - a few times and pumped up the pressure bag, according to the charges.
Additionally, Davis failed to communicate his intervention to the patient's assigned nurse and/or document the event, according to the Board. He also declined to comment on whether Davis had done anything else during his employment that had previously raised concerns or how many patient interactions involving Davis the hospital system might be reviewing.
Toler said all seven instances that police have identified occurred between June 2017 and January 2018.
He was sacked by the hospital system in February 2018, due to his "falsification of care events and his unethical practice related to failure to disclose interventions provided" which may have impacted a patient's status on January 25, 2018, according to the Texas Board of Nursing.