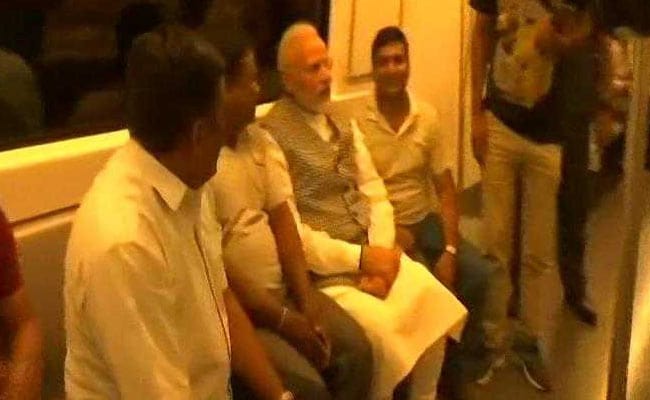 During his travel, services were running normal on Line-2 as per the normal schedule, he said.
In a message, the President has said, "On the occasion of the birth anniversary of Dr B.R. Ambedkar, I pay my homage to this icon of our national life, and extend my warm greetings to all fellow citizens".
Modi boarded the train at the Lok Kalyan Marg metro station to participate in the event, where he inaugurated the Dr. Ambedkar National Memorial at 26, Alipur Road, on the eve of the Dalit icons birth anniversary. Even as the entire travel and the coach in which the PM travelled saw heavy security deployment, he talked to some co-passengers and even clicked selfies with some of them.
"This is the place where Dr. Ambedkar attained Mahaparinirvana on 6th December 1956", the PMO tweeted. Modi also returned by themetro from Vidhan Sabha at 7.47pm. Mr Modi had laid the foundation stone of the memorial on March 21, 2016.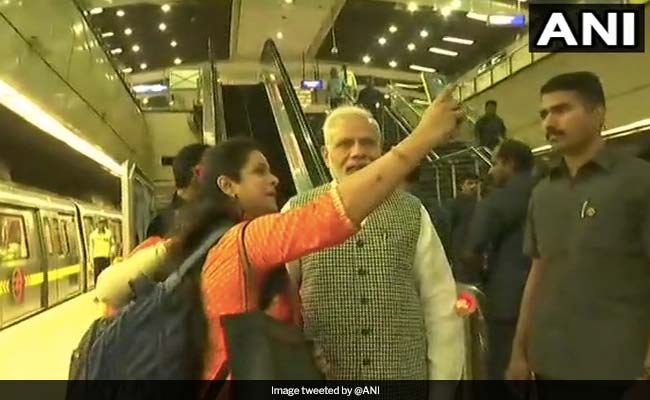 PM Narendra Modi seen here with a passenger taking a selfie at a Delhi metro station
"The memorial of Babasaheb Ambedkar, the creator of the Constitution of India has been given the shape of a book", it said. A, a musical fountain and a facade lighting are the other attractions of the memorial. The PM's remarks came in the wake of widespread violent protests following a Supreme Court verdict that allegedly diluted the provisions of the Scheduled Caste ad Scheduled Tribe (Prevention of Atrocities) Act, 1989 to prevent the misuse of the law.
Prime Minister on Friday took a metro ride to 26, where he dedicated to the nation.
NCP leader Sachin Ahir also visited Chaityabhoomi. "As a country, as a society we all are ashamed of it", the Prime Minister said.