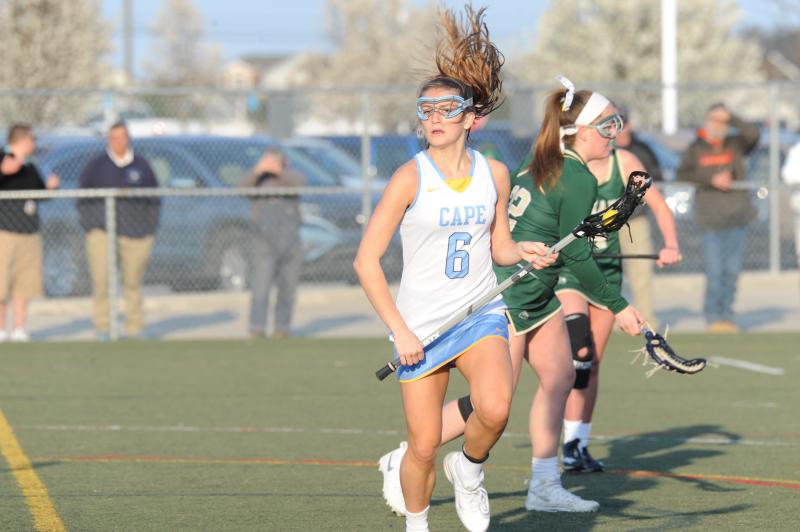 Albion (8-4 overall and 4-1 against MIAA rivals) has three games left in the regular season.
Justin Longo had two goals and four assists in the win, with Ty Carpino (two assists), Matt Amato, Kobi Buffa, John Prizzi and Jonte Wright scoring a goal each. Julia Putzi added a goal and an assist for the Falcons.
Sophomore midfielder Katie Welch followed up with her second goal of the game to make the score 9-7 and then sophomore attack Bailey Herr scored with 7:07 remaining to extend the lead. Ednie finished with two points on one goal and one assist while freshman midfielder Erin Kerstetter added one goal.
Virginia scored four of the last six goals in the last 12 minutes, allowing them to tie the game at 6-6.
Southern Virginia continued to dominate in the third frame, scoring six more times to bring the unanswered goal streak to 13. In goal, senior Lucy Darlington, who entered the game ranked No. 12 nationally in save percentage, recorded five saves in playing 52:56. Shannahan opened the run with a free-position goal with 20:38 to go and then Pino added her second of the afternoon, assisted by senior Brianna Doherty (Walpole, Massachusetts/Walpole), 30-seconds later, before junior Linna Jalinskas (Farmington, Connecticut/Farmington) scored her 18 goal of the year with 19:38 on the clock. The Britons have home dates with Kalamazoo College (April 17 at 7 p.m.) and Saint Mary's College (April 27 at 7 p.m.) and a road trip to Hope College next Saturday at 1 o'clock.