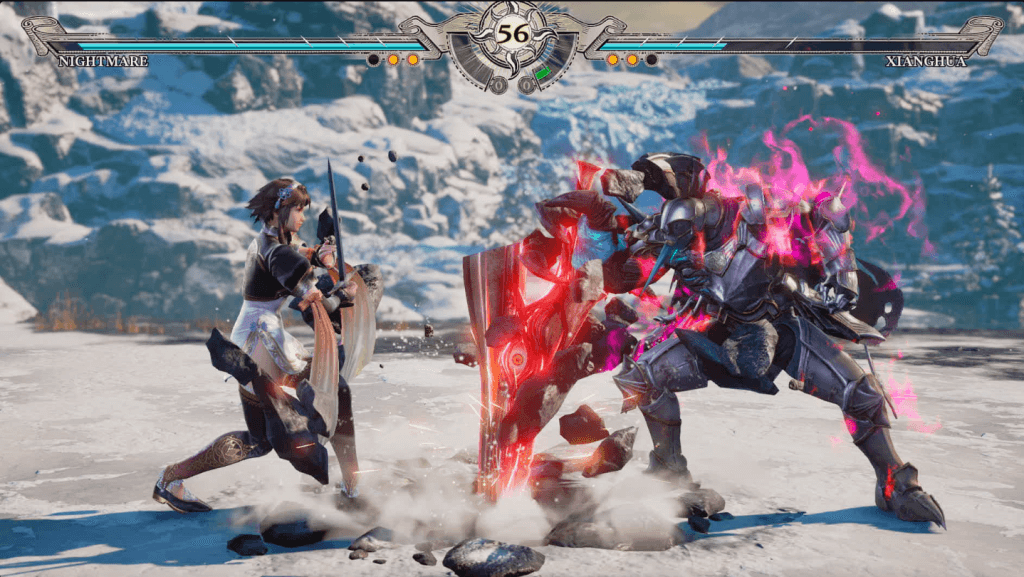 A new character joins the SoulCalibur 6 battle.
As always, it looks like Siegfried will be a slower character who gets by on his strength, versatility, and the range of his ridiculously massive sword. He has featured as the protagonist in some of the games and a background character in other titles. With his attack, Siegfried pops the opponent into the air, then unleashes a powerful slash as elemental energy pumps through his weapon. Siegfried has always been a fan favorite as he previously featured in Soul Edge, Soulcalibur, Soulcalibur II, Soulcalibur III, Soulcalibur IV and also Soulcalibur V.
A press release from Bandai Namco Entertainment America has some additional details on his background story for the sixth core installment of this franchise. Soul Edge can only be countered by Soul Calibur, the magical sword specifically created to counter its dark magic. The video comes with a commentary by game producer Motohiro Okubo, in which he explains the approach the team took to create this version of the character, and what to expect of him in the new game.
SoulCalibur VI will release for PS4, Xbox One, and PC in 2018.
SoulCalibur VI has officially added the stalwart Siegfried to it's roster.