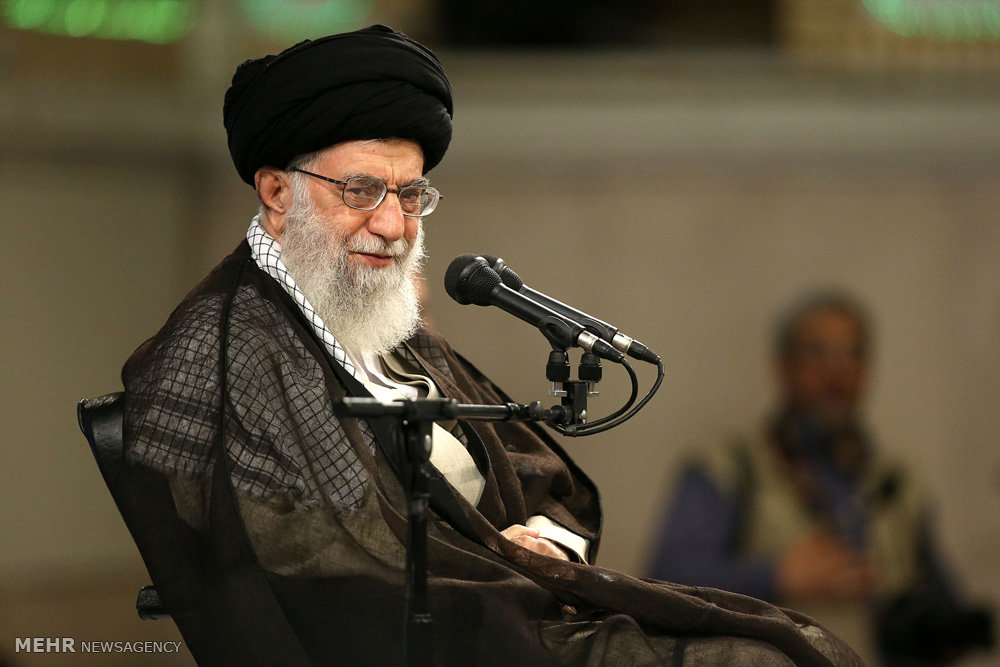 Iran's supreme leader on Monday hit out at the United States a day after new Secretary of State Mike Pompeo visited Riyadh, accusing Washington of trying to stoke a "regional crisis" by provoking its ally Saudi Arabia to confront Tehran.
Supreme Leader Ayatollah Ali Khamenei said on his website that the "Americans are trying to put Saudis and some other regional countries before Iran".
The era of hit and run is now over, and the USA knows that if it gets entangled in military action against Iran, it will receive much harsher blows, Ayatollah Khamenei said in a meeting with Iranian workers, held in Tehran on Monday ahead of the International Workers' Day.
The US is seeking a way to evade the costs of standing against Iran and place them on regional countries, Ayatollah Khamenei said, reminding certain regional countries that if they confront Iran, "they will definitely suffer blows and defeat".
He also said the time when Iran's enemies could "hit and run" was over.
The Hezbollah-affiliated news outlet Al-Akhbar said that Assad made the remarks Monday during a meeting with Iranian military officials in Damascus. Iran denied that any of its soldiers were killed in the attacks and that any of its bases in Syria were targeted. "As long as the legitimate governments of the regional countries need our help, Iran will remain in those countries". U.S. President Donald Trump has strongly backed Saudi Arabia in its efforts to counter Iran's influence.
The deal allows Iran to pursue a peaceful nuclear energy program in return for the lifting of longstanding western sanctions.
On his visit to Riyadh, Pompeo reassured Iran's key regional rival Saudi Arabia that the United States would exit Iran's 2015 multinational nuclear deal, unless European signatories of the accord "fix" it.
In January, Trump kept the deal alive by waiving sanctions against Iran as required by the pact every six months. Iran says it does not seek nuclear arms, and blames Washington and its allies for stirring Middle East tension. "It supports proxy militias and terrorist groups".
The Leader has on various occasion called for the purchase of Iranian goods and plans to curb contraband.