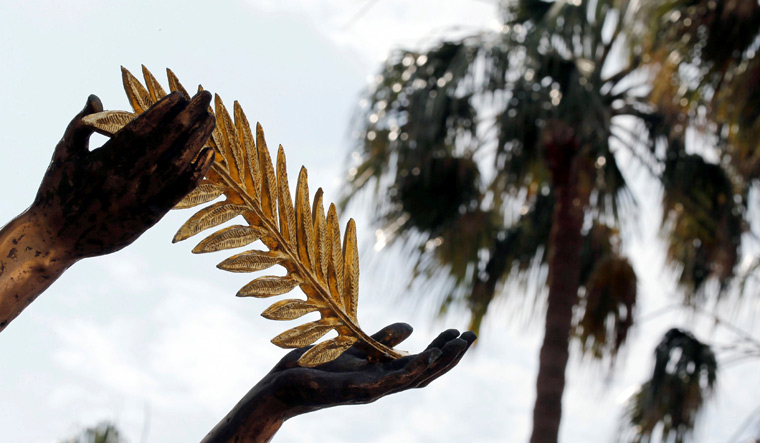 CANNES, France: Spanish film royalty, Penelope Cruz and Javier Bardem, walked the red carpet to open the Cannes Film Festival on Tuesday with their film "Everybody Knows", written and directed by Iranian double-Oscar victor Asghar Farhadi.
Farhadi, an Academy-Award victor for The Salesman and A Separation, wrote and directed the Spanish-language psychological thriller, which follows Laura (Cruz) on her travels from Argentina to her small home town in Spain for her sister's wedding, bringing her two children along for the occasion. It already had the film in Spain.
It had previously acquired rights in Spain a year ago and multiple bidders chased the film, including streaming giant Netflix.
It is the eighth feature film by the Iranian director, who is best known for Oscar winning film "A Separation" and "The Salesman". As her sprawling family celebrates during a blackout, Laura's 16-year-old daughter goes missing and a ransom note appears.
Farhadi strode up the red carpet arm in arm with Bardem and Cruz, who wore a black ball gown and long ruby earrings, and Bardem, along with Argentine co-star Ricardo Darin, who is also a screenwriter and director in his own right.
"Everybody Knows" is produced by Alexandre Mallet-Guy of Memento Films and Álvaro Longoria of Morena Films. The specialty division of Universal Pictures said Wednesday that it will distribute it in the US and much of the world. In current release is Jason Reitman's well-reviewed new comedy "Tully", starring Charlize Theron and written by Diablo Cody.
Film, which launched the competition this year was the drama "All know".