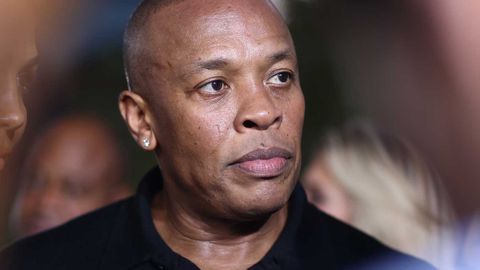 Dr. Burch also claimed that using Dre's popularity and reputation would be "a bad reflection on me as a doctor", due to the rapper's controversial lyrical content.
Dr. Dre, known as one of the most influential producers in hip hop, claimed that his name was "sufficiently related" to the 'MP3 files, magazines, audio books, a series of books and other types of public performance'.
Dr. Dre has defeated opponents with his beats and rhymes but the 53-year-old music mogul was handed a loss when he went against a Pennsylvania-based OB-GYN.
Dr. Dre has lost a trademark infringement battle with a gynaecologist who wanted to trademark his name as Dr. Drai. They ruled in Burch's favor, meaning he can sell himself and his books under the name Dr. Drai from now on. Dr. Drai hosts sex education classes for adults and teens, and is featured on webinars titled, "What Your Mama Didn't Tell You About Making Babies".
'I was hurt that someone was attacking me in my position as being a doctor, ' he added. It is reported that Dre failed to show that people would be misled into buying by Dr. Drai's products.
Although intent isn't necessary to find a wrongful appropriation of an established trademark, Burch argued that he had no desire to be associated with Dr. Dre because it would reflect poorly on him as a doctor, citing Dre's consistent use of misogynistic and homophobic lyrics.
"And being part of the LGBT community, that's when I said, you know, 'I can not be associated with that, '" he said.
Sorry, Dr. Dre, looks like the real doctor is in.