Kia is preparing to electrify its Sportage with the introduction of a 48V mild-hybrid version of the SUV set to be launched later this year.
The system makes its debut in the Sportage later this year but will later find a home in the all-new third-generation Kia Ceed and other Kia models from 2019.
The new EcoDynamics+ setup offers mild-hybrid technology with a 48V electrical system that supplements the diesel engine - taking over during acceleration and extending the engine's "off time" with a starter generator.
The EcoDynamics+ diesel mild-hybrid system is paired with Kia's Selective Catalytic Reduction (SCR) active emissions control technology, reducing Carbon dioxide emissions by up to 4% on the new Worldwide harmonized Light vehicles Test Procedure (WLTP), and up to 7% on the New European Driving Cycle (NEDC). The options are 1.7-litre and 2.0-litre units; the latter is more likely to be offered with the boost, in order to create a higher-ranking powertrain.
Controlled by an advanced ECU, the powertrain benefits from a new "Moving Stop & Start" function.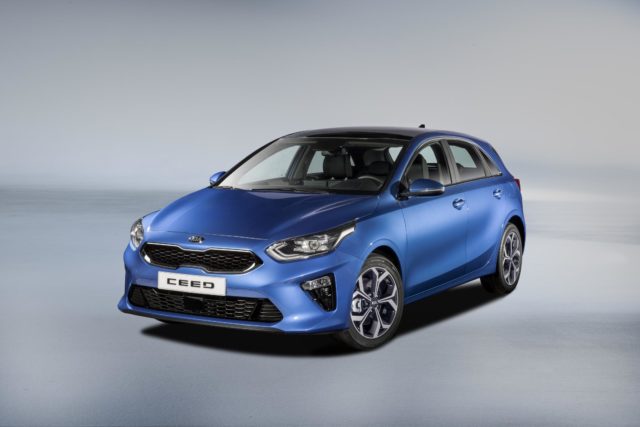 The compact nature of the technology means that integrating the EcoDynamics+ mild-hybrid system into existing vehicle architecture is relatively straightforward. If the battery has sufficient charge, the combustion engine turns off automatically during in-gear deceleration and braking. On most vehicles the battery will be located under the boot floor minimising any space penalty.
More detailed plans for the roll-out of its new mild-hybrid technology in the United Kingdom will be announced by Kia in due course.
EcoDynamics+ can be used in petrol and diesel cars with front, rear or four-wheel drive, so it could appear in any future Kia model. Kia says that the new powertrain is the first new technology to be launched as part of the brand's wider powertrain electrification strategy.
Kia already has hybrid, electric and plug-in hybrid models on sale in the UK. It can also be adapted for FWD, RWD and AWD drivetrain layouts.