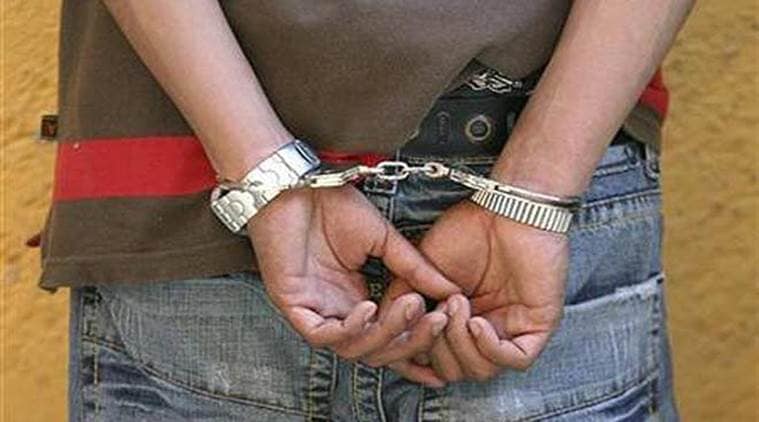 ATS says he was part of a group planning to carry out attacks in India and eliminate prominent personalities The Maharashtra Anti-Terrorism Squad (ATS) has arrested a terrorist trained in Pakistan for planning to assassinate important personalities and carry out attacks in the country.
Informed ATS sources said here on Monday that Mirza, who was arrested by the city ATS sleuths in a a joint operation with Kolkata Special Task Force (STF), told the interrogators that he was waiting for "instructions" from his handlers overseas to undertake terror strikes in attacks in Mumbai, Gujarat and Uttar Pradesh. ATS officials said Mirza, a school dropout, worked as an electrician.
He was arrested on May 11 and has been sent to police remand till May 11. The wanted terrorist subsequently made arrangements for Mirza to travel to a LeT terror training camp in Karachi. He was called by his handler to Sharjah. Mirza underwent a two-week-long training programme under the patronage of terror outfits controlled by Pakistani intelligence and establishments, sources claimed.
Police said Khan received training in a suicide bombing, bombs making and gun training. "He took a flight to Nairobi from Sharjah via Pakistan but nobody flagged it when he got down in Karachi during the transit halt", said Atulchandra Kulkarni, ATS Chief, Maharashtra. However, the main target was to carry out an attack in Mumbai. They had planned these attacks in crowded places, targeting public utilities and also VIPs of these cities, the official added. The ATS officer said that after receiving information on the accused, the Juhu unit of ATS in coordination with the Kolkata Special Task Force launched an operation and arrested him on Friday.