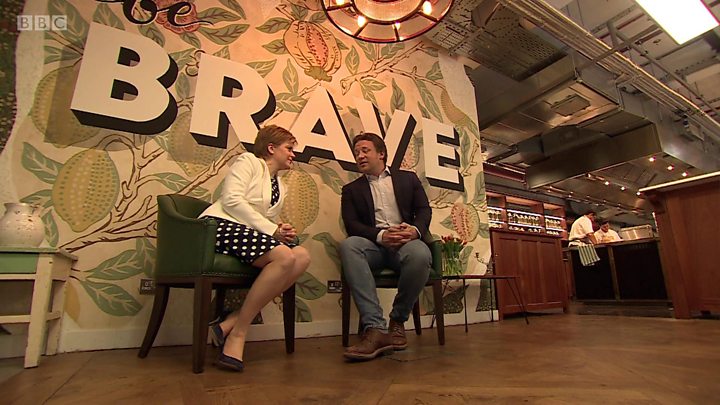 The Scottish Parliament's refusal to back the bill through a legislative consent motion will not legally prevent ministers from pressing ahead, and the lack of an agreement in Scotland comes after a deal was reached between Westminster and the Welsh Government last month.
It comes as a majority of members of Scotland's parliament voted against the legislation. Russell has invited British cabinet minister David Lidington to Scotland for last-ditch cross-party talks to break the impasse.
The prime minister briefed Conservative backbenchers on Monday about the two options her ministers are considering: a customs partnership which see Britain collecting tariffs on behalf of the EU; and a combination of technological and administrative measures created to diminish friction on a UK-EU customs border.
"The amendments themselves are extremely problematic because of the definition of a consent decision, which effectively means that if the Scottish Parliament votes to refuse consent, the United Kingdom government can in effect take that as a "green light" to act anyway", the source added.
"Ignoring the stance taken by the Welsh Government, ignoring the stance taken by members of the Labour Party in the House of Commons and the House of Lords".
But Scottish Labour's Brexit spokesman Neil Findlay said: "As the party that delivered devolution, Labour will always seek to defend and strengthen it".
"The UK Government can not ignore the reality of devolution or try to drown out what this Parliament says".
It is convention that AMs in Cardiff, and MSPs in Scotland, vote to give or refuse consent on Westminster legislation when it impacts devolution.
Such a move would not prevent the UK Government from introducing the legislation - but it would be the first time Westminster has pushed through laws against the wishes of the Scottish Parliament.
"The solution, as this Parliament has agreed, is straightforward".
The Tory MP added: "We have worked hard over the past year to try to secure the support of the Scottish Government, and have put a considerable offer on the table with the vast majority of devolved powers automatically flowing from the European Union to Belfast, Cardiff and Edinburgh".
The Scottish government says it has "been entirely consistent in public and in private". The current disagreements between the United Kingdom government and Scotland threaten to put Britain on the verge of a constitutional crisis.
"There will be different opinions as to whether we should do that now or in five years or ten years time, but with that body of opinion, a constitutional option like independence is not going to be off the table", she said.
"There is a real risk of a no deal Brexit and that would be pretty catastrophic", Sturgeon said.
He said the blame for the lack of agreement in Scotland was because of Nicola Sturgeon.