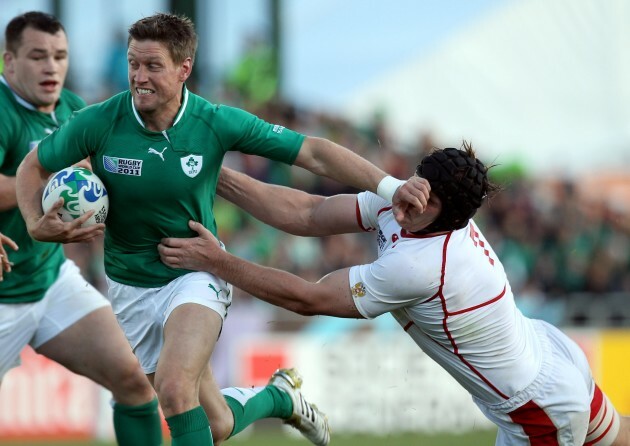 The teams have subsequently been deducted five points per offence relating to World Cup qualifying, costing Spain 40 points and Belgium and Romania 30 points each - effectively disqualifying all three.
Romania, Spain and Belgium were all found to have selected ineligible players during the qualifying tournament and all disqualified from the event.
Russian Federation will replace Romania in Pool A of the 2019 Rugby World Cup, after an independent disputes committee's review into circumstances surrounding the 2017 and 2018 Rugby Europe Championship, handed down points deductions for fielding ineligible players.
Spain had hoped for a reprieve following a World Rugby investigation into the circumstances of their loss to Belgium, but the independent panel has chosen to dock all three teams points, subject to appeal.
"The rescheduled dates will enable the least-possible disruption for Samoa's European and Southern Hemisphere based players, who will be released under Regulation 9, which covers all Rugby World Cup qualifiers", a statement read. As a result of today's ruling, Germany have also been elevated to a European playoff, where they will face Portugal.
The deduction also means Germany replace Spain as the second ranked team in the Rugby Europe Championship and they will play Portugal for the right to play-off against Samoa, with the play-off victor also joining Ireland in Pool A.
World Rugby said in a press release that in line with the decision of an independent disputes committee, "Russia will qualify for Rugby World Cup 2019 as Europe 1, joining Ireland, Scotland, Japan and the playoff victor in Pool A, while Germany will progress to the European playoff with Portugal, subject to the appeals process".
"While the independent disputes committee has determined that mistakes were not made in bad faith by Rugby Europe and some participating unions, World Rugby is extremely disappointed with the unfortunate and avoidable events", World Rugby said in a statement.
World Rugby ordered a replay because it said although the Romanian match officials weren't biased, they gave the appearance of bias.
World Rugby set up a disputes committee to examine Spain's complaints.
It was seeking to improve the appointment of match officials, and work closer with national bodies on eligibility rules.