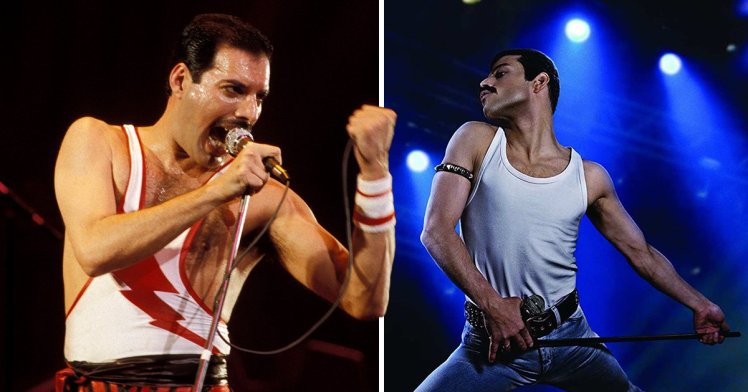 Soundtracked by mash-ups of some of Queen's biggest hits, including "We Will Rock You" and the title track "Bohemian Rhapsody", the trailer claims that "the only thing more extraordinary than their music is his story".
United States actor Rami Malek's transformation into the legendary Freddie Mercury is simply astounding to see and the trailer, clocking in at a little over a minute, shows the UK band in the early stages all the way through to playing stadiums.
The trailer presents lots of refashioned concert footage.
Then, another disruption. Its director at the time Bryan Singer (X-Men), was sacked for, what he claims, looking after ill parents. The biopic is also set to cover some delicate moments of Freddie Mercury's life including him discovering his sexual preferences, followed by his suffering from AIDS, until his unfortunate death in 1991.
The movie crew included Ben Hardy, Gwilym Lee, and Joseph Mazzello playing the role of the other members of the band: Roger Taylor, Brian May and John Deacon, respectively. He was later replaced by Dexter Fletcher.
BAFTA Award victor and Academy Award nominee, Anthony McCarten wrote the script for Bohemian Rhapsody.
Bohemian Rhapsody will be released in theatres on November 1.