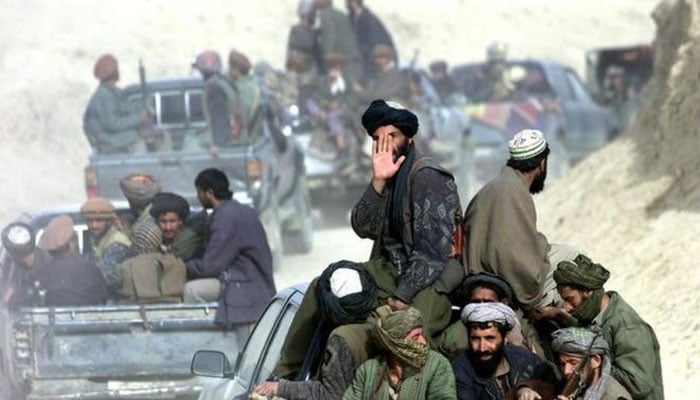 The Taliban announced in a statement on Saturday that it had agreed to a three-day ceasefire with Afghan security forces for Eid al-Fitr in the middle of June, following a truce deal already proposed by President Ashraf Ghani.
The unexpected move came two days after the Afghan government's own surprise announcement of a week-long halt to operations against the Taliban.
The Taliban announcement came after another bloody night in Afghanistan.
It will see a three-day halt in hostilities against the country's security forces, which has been greeted with relief by war-weary Afghans.
A strong push is underway to restart a lacklustre peace process, which has repeatedly broken down.
"You can't end 40 years of war in a few days, but this is definitely the best chance for a peace process since at least since the USA surge" of troops under President Barack Obama in 2010-2011, said Vikram Singh, a former Pentagon and State Department official who is now a senior fellow at the Center for American Progress in Washington.
"I hope this ceasefire will turn into a process and as a professional army we await the president and the Afghan leadership's order".
The government cease-fire will begin on June 12 and last through Eid al-Fitr holiday, June 19, not including al Qaida or ISIS. The militants also say they will defend themselves, if attacked. But said the offer did not extend to Daesh or Al-Qaeda.
In his video message, Ghani said all Afghan security forces would be instructed to stop offensive operations "only on Afghan insurgents", with ISIS, al Qaeda and other global terrorist networks excluded from the ceasefire.
"The reason for announcing it this time is that, after the Kabul administration announced theirs, the people were concerned that our Mujahedeen might continue operations and it might disturb their Eid celebrations", Mujahid said.
Taliban overran capital Kunduz city on late 2015 for nearly 10 days, before they were driven out by Afghan special forces backed by USA aircraft.
Mohammad Haroon Chakhansuri, spokesman for the Afghan president, welcomed the cease-fire announcement during a news conference in Kabul.
"People of Afghanistan and the High Peace Council are hopping that it will be a step to start face-to-face talks between Afghan government and armed Taliban", said Ehsan Taheri, spokesman for the High Peace Council.
Over the past few years, as the US has drawn down from the peak of about 100,000 troops in Afghanistan, it has increasingly embraced a political settlement as the only end to the long Afghan war.
US Secretary of Defence Jim Mattis added that forces that would otherwise be fighting the Taliban could be re-directed to take on terror groups.
Although initial contact between the two sides brought sporadic success, there have been many setbacks. However, it insisted that attacks on foreign forces should continue.