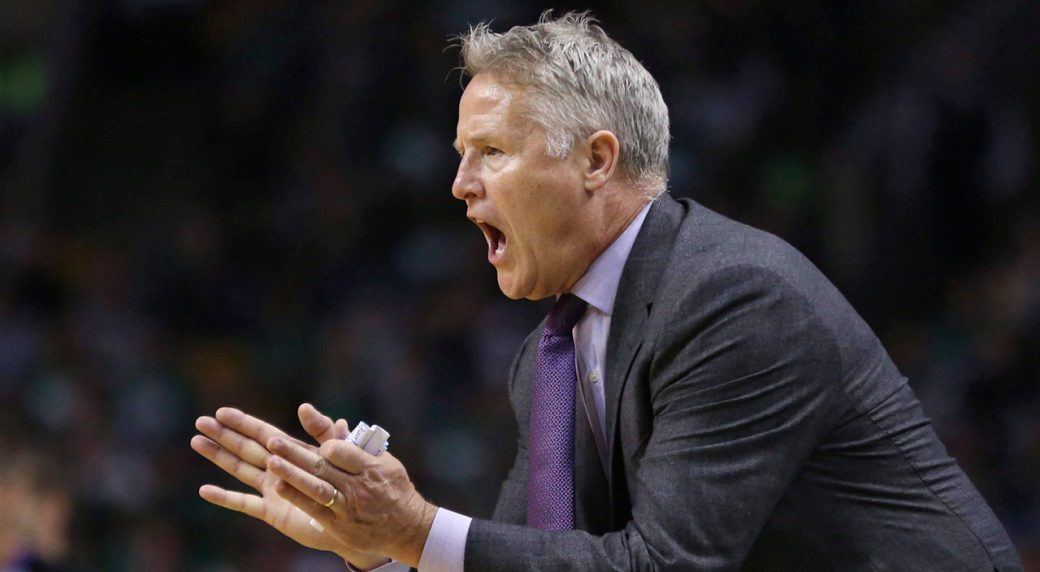 As the Cleveland Cavaliers and Golden State Warriors prepare for a fourth meeting in a row during the NBA Finals, the Philadelphia 76ers are making headlines as well with the recent news surrounding Brett Brown.
Brown has been with the team for years through the re-build and enjoyed their most successful season in almost one decade as the team reached the second round of the National Basketball Association playoffs.
The Philadelphia 76ers have reached an agreement with head coach Brett Brown on a three-year contract extension, according to a report by Adrian Wojnarowski of ESPN.
Brown has been with the franchise for the last five seasons and been through the ups and downs during that time.
Brown led the Sixers to a 52-30 record this past season, good enough for third in the league just three games behind the Boston Celtics and fifth best in the National Basketball Association.
The 57-year-old had just one year left on his existing deal and has done enough to earn himself a longer stay to lead the exciting young team.
In Brown's first four seasons, the Sixers were 75-253, including a 10-72 campaign in 2015-16.
The end result this season saw the Sixers finish in third place in the Eastern Conference standings with a 52-30 record.
There were rumors floating around after the playoff series loss to the Boston Celtics that one of the main goals the 76ers organization had in the offseason was to resign Brown.