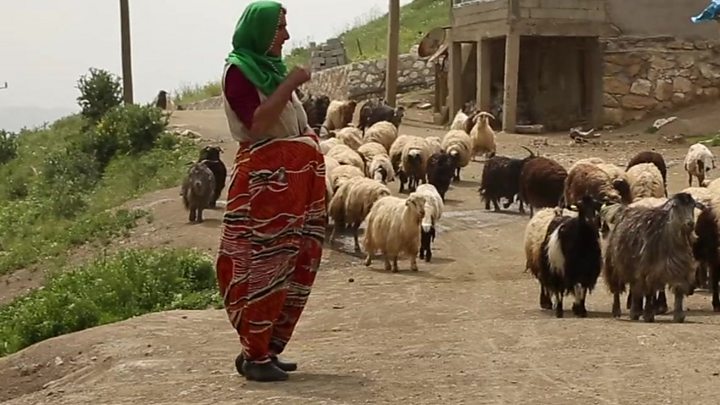 Turkish President Recep Tayyip Erdogan has won tightly-contested presidential polls, the election authority said Monday, extending his 15-year grip on power as the opposition complained bitterly about the conduct of the vote count.
However the opposition raised doubts about the accuracy and reliability of the figures released by state-run Anadolu news agency, the sole distributor of the official vote tally.
Erdogan's main presidential rival, Muharrem Ince of the main opposition Republican People's Party (CHP) urged election monitors to remain at polling stations to help ensure against possible election fraud, as final results came in from large cities where his party typically performs strongly.
The YSK is to announce final results on Friday.
Turkey's main opposition candidate Muharrem Ince has conceded defeat in Sunday's presidential and parliamentary elections, calling on the victor, Recep Tayyip Erdogan, who returns as president, to end his divisive policies.
The leading Turkish opposition party said it believes the results for the presidential elections are incomplete and may go to a second round.
Speaking in televised remarks from Istanbul, the 64-year-old said "the nation has entrusted to me the responsibility of the presidency and the executive duty".
In the parliamentary contest, the ruling AKP of Erdogan had 42.4 percent and its ally Nationalist Movement Party (MHP) won almost 11.2 percent, after 98 percent of votes were counted.
U.S. President Donald Trump congratulated Turkey's Tayyip Erdogan on Tuesday on his victory in Sunday's presidential election and the two leaders agreed to improve bilateral defense and security ties, Erdogan's office said.
Turkish voters had for the first time cast ballots for both president and parliament in the snap elections, with Erdogan looking for a first round knockout and an overall majority for his ruling Justice and Development Party (AKP).
Voter turnout was recorded at a staggering 87 percent.
Analysts said Ince's emergence signalled for the first time that there could be a credible alternative to Erdogan, surpassing current CHP leader Kemal Kilicdaroglu. A crackdown launched after a failed 2016 coup has seen 160,000 people including teachers, journalists and judges detained.
Erdogan, accompanied by his wife Emine, waves to supporters of his ruling Justice and Development Party (AKP) in Ankara early Monday.
The Turkish lira has suffered as Mr Erdogan has pressed the central bank not to raise interest rates and suggested before the poll that he might restrict its independence. "Turkey has cut off its connection to democratic values". Moreover, the opposition can not mobilize either the necessary 360 legislative votes needed to investigate Erdogan's presidency or the 400 votes needed to try him in the country's highest court.
Five candidates were running against Erdogan in the presidential race.
An anti-riot police officer stands guard after a military position on the Bosphorus bridge in Istanbul in Turkey.
It said the state of emergency in place since 2016 had caused limits "to freedom of expression and assembly" which affected other political parties.
"We are hoping for the end of the state of emergency (in Turkey)", she told reporters in Brussels.
Others congratulating Erdogan included Venezuelan President Nicolas Maduro, Hungary's nationalist Prime Minister Viktor Orban and Hamas chief Ismail Haniya.