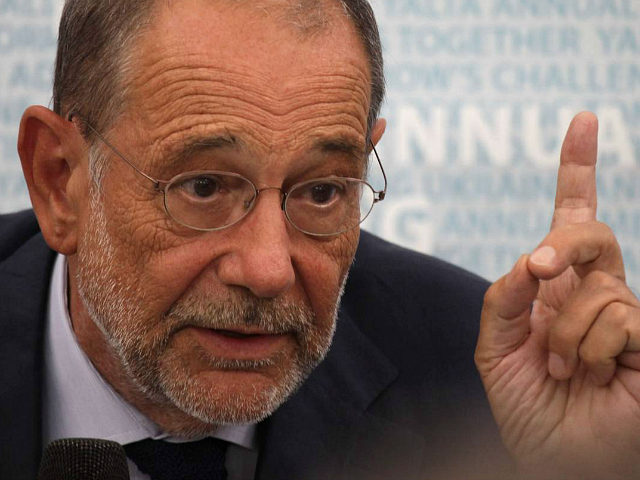 Javier Solana, a veteran Spanish politician who was North Atlantic Treaty Organisation secretary general from 1995 to 1999, has been denied electronic authorization to enter the United States, a formality known as ESTA (Electronic System for Travel Authorization). "It's a bit of a mean decision", he said regarding the United States' decision to deny him the ESTA.
Spaniards do not need a visa to travel to the United States for trips under 90 days. He also attended the inauguration of President Hassan Rouhani in 2013.
"I went as a representative for all those who negotiated", Solana said, adding that "people must go to the most complicated countries to keep going with negotiations". I'll see what I can do to fix this.
Former NATO Secretary-General Javier Solana was denied an automatic visa waiver to enter the US because of a trip to Iran.
Javier Solana, who headed the military alliance from 1995 to 1999 and served as the EU's foreign policy chief until 2009, saw his renewal application on the Electronic System for Travel Authorisation (ESTA) denied for the first time.
"What they have (in the United States) is a computer with an algorithm, and if it knows that you went to Iran recently, it takes you off the system", he said.
Recall that in 2016 when Obama's presidency States have tightened entry regulations for citizens who have visited before in Iran, Iraq, Libya, Somalia, Sudan, Syria or Yemen. "Scores of European scholars, parlementarians (sic) and business people have already faced the same constraints".
Solana hopes to have the situation resolved as quickly as possible as he has professional commitments to honour in the USA that include doing work for global organisations and serving as a professor at various universities. Ignoring the advice of many of his own advisors, Trump withdrew from the Iran nuclear deal in May despite fierce opposition from Brussels.