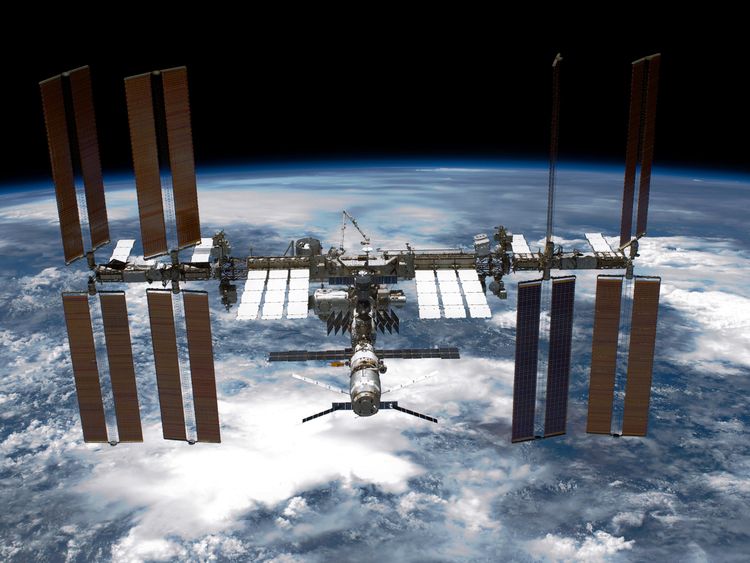 Three members of the International Space Station Expedition 55 crew returned safely to Earth on Sunday after almost half a year-long stint in space.
A Soyuz space capsule with Russian cosmonaut Anton Shkaplerov, U.S. astronaut Scott Tingle and Japanese astronaut Norishige Kanai, returning from a mission to the International Space Station landed safely on Sunday on the steppes of Kazakhstan.
After landing, Shkaplerov ate from a bowl of grapes and said he was feeling well and happy to be back on Earth.
Shkaplerov was travelling back to Moscow, reportedly with a football that might be used in the World Cup later this month.
The official ball of the championship was delivered to the ISS on March 24, cosmonaut Anton by shkaplerov.
They are set to land in Kazakhstan around 1240 GMT after having spent 168 days in space. News agency Tass reported that it was to be used in the opening game, although this has not been confirmed by worldwide football federation Fifa.
Three astronauts are preparing for a fiery re-entry through the Earth's atmosphere at more than 500mph, after five months in space and 2,688 orbits of their planet.
According to NASA, the USA space agency, astronauts can gain up to 3% in height while in space but regain their normal height when they return to Earth.
Scott Tingle, who was on his first flight, experienced a spacewalk with the mission to replace the hand of one of the station's robotic arms.
The orbiting laboratory now has a crew of three: Americans Drew Feustel and Ricky Arnold and Russian Oleg Artemyev. Serena Auñón-Chancellor of NASA, Alexander Gerst of ESA (European Space Agency), and Sergey Prokopyev of Roscosmos are scheduled to launch Wednesday, June 6, from Baikonur, Kazakhstan.