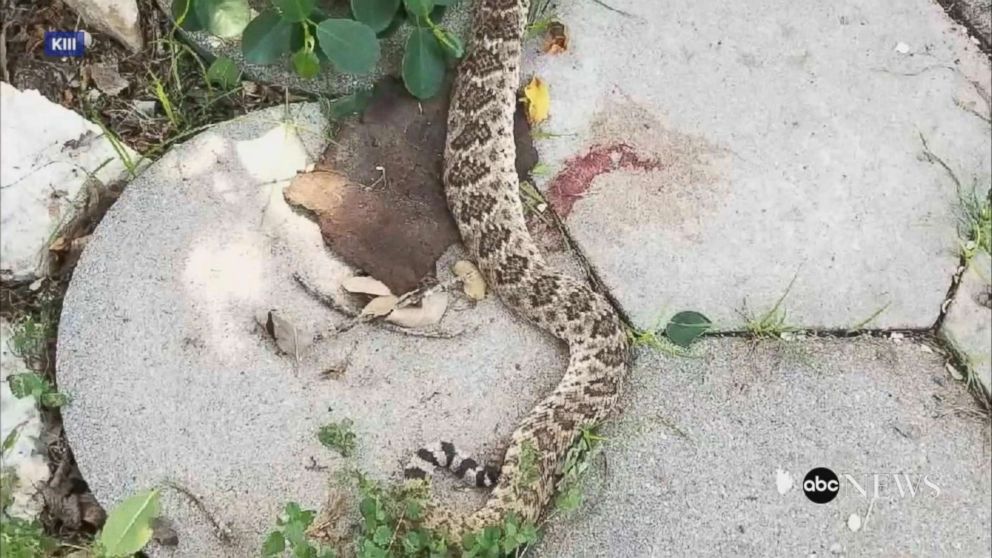 A man from Corpus Christi, Texas is recovering after he was bitten by a rattlesnake in May 2018 - after he decapitated the creature with a shovel.
The victim's wife, Jennifer Sutcliffe, said that her husband decapitated the four-foot serpent with a shovel while working in the garden at their home near Corpus Christi.
When he tried to dispose of the snake, the snake's head bit him, pumping all the venom it had into him, Sutcliffe said.
After the bite, the man started having seizures, lost his vision, and suffered internal bleeding.
Doctors told her husband might not make it, even after giving him vast amounts of antivenom.
He was raced to hospital and given 26 doses of anti-venom.
"They HALO-Flighted him into the hospital", Sutcliffe said, explaining she could not get to the emergency room quickly enough so met with an ambulance en-route. When he bent down to throw away the body, the snake's head bit him.
The USDA recommends that people who comes across rattlesnakes allow them to retreat, as the venomous snakes only strike when threatened or provoked.
Snake heads have the capability of biting and injecting venom because some reflexive motion still remains even after they've been separated from the body, according to National Geographic.
"Some people are saying we deserve it, it's karma", Ms Sutcliffe said.
An anti-venom doctor told Gizmodo that snake's heads can continue to function hours after being cut off.
He is now in stable condition, but his kidney function is still poor.
If you are bitten, keep the wound below the heart, immobilize the area, wash the bite area with soap and water, and call 911. Trauma surgeon Michael Halpert said although dying from a snake bite is rare, it happens.