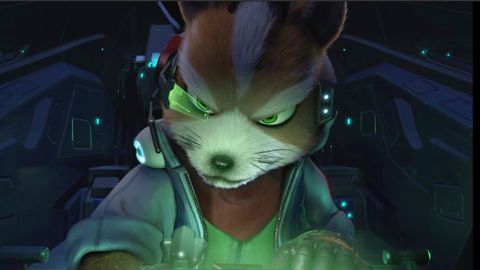 Starlink: Battle for Atlas comes to Nintendo Switch, PlayStation 4, and Xbox One on October 16.
According to Ubisoft, the partnership with Virtuos has raised the overall quality of Starlink: Battle for Atlas to new heights on Nintendo's latest device, enabling the game to support handheld, tabletop and docked play.
"We are excited to give players a deeper look at Starlink: Battle for Atlas, the first all-new property from Ubisoft Toronto", said the studio's creative director, Laurent Malville.
Ubisoft announced at E3 2018 that Star Fox will appear in the toys-to-life game Starlink: Battle for Atlas.
Star Fox comes to Starlink: Battle for Atlas with exclusive add-on content featuring Fox McCloud, Arwing, and bonus missions! "Our team created both a tech breakthrough and a new way to adapt the game on the fly to take on any challenge".
Releasing exclusively on the Nintendo Switch, you'll be able to build a toy modular Arwing, attach it to the controller and use it within the game's space fights. The game will feature split-screen multiplayer for up to two players and seven "massive unique planets" to explore. You can mix and match different items like ship parts (wings and weapons and more), and you can also add different "Pilot" characters.