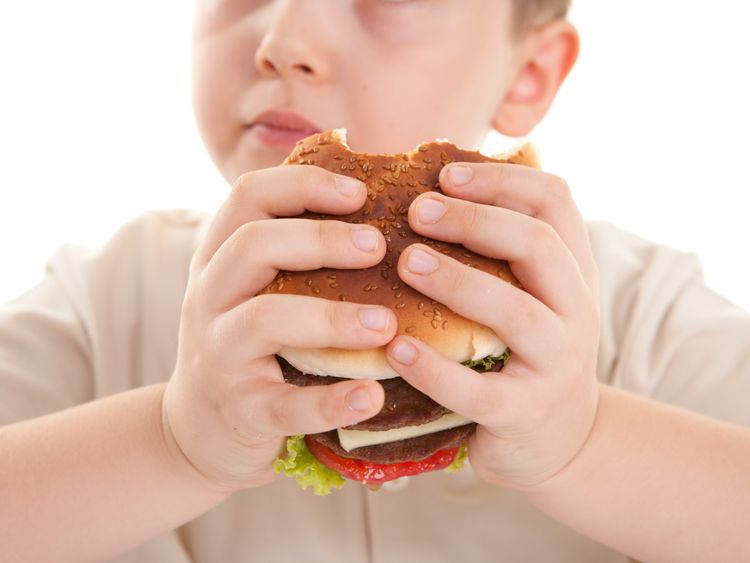 The findings indicate that between starting and leaving school, average percentage rates of schoolchildren in the "severely obese" category, nearly doubles from 2.4% to 4.1%.
The Local Government Association (LGA) stated that children are drastically gaining weight while they are in school and action is needed to change this.
Height and weight measurements show the number of children classed as severely overweight rose from 15,000 in reception to 22,000 by the time they leave primary school. But funding cuts and a high-stakes accountability regime has narrowed the curriculum in schools to focus on certain subjects, reducing the time available for physical activity and teaching children about healthy eating and lifestyle choices.
"Severe obesity rates vary significantly by area and are highest in children living in the most-deprived towns and cities, and those from BME groups, suggesting a need for the development and evaluation of more targeted interventions".
The committee have recommended the banning of junk food adverts before the 9pm television watershed as well as a rash of other measures including banning the use of cartoon characters and celebrities to promote unhealthy treats, restricting discount promotions and stopping retailers from lining checkouts with chocolate and candies.
Obesity increases the risk of developing "diabetes, heart disease, stroke and cancer", says The Daily Telegraph, and "can also shorten a person's life by 10 years", a loss equivalent to lifelong smoking.
The government should also give local authorities more powers to "limit the proliferation of unhealthy food outlets in their areas" and be able to limit junk food and drink billboard advertising near schools.
"We have warned that cuts to public health services meant to tackle obesity are hitting the most deprived areas hardest; it's unfair that children are more at risk of obesity as a outcome of where they were born".
Despite this, councils are spending more on schemes to help children stay healthy, which is key to tackling child obesity and the knock-on costs to hospitals, health and social care services.
Councillor Izzi Seccombe, chairwoman of the LGA's Community Wellbeing Board, said: "These new figures on severely obese children, who are in the most critical overweight category, are a further worrying wake-up call for urgent joined-up action".
'The UK is already the most obese nation in western Europe, with one in three 10 and 11-year-olds and one in five four and five-year-olds classed as overweight or obese, respectively. "This shortsighted approach risks causing NHS costs to snowball due to the ill-health consequences of obesity in our younger generation".
More children in Cumbria are starting school overweight than anywhere else in England.
"We've always said that our 2016 plan was the start of the conversation, not the final word on obesity".