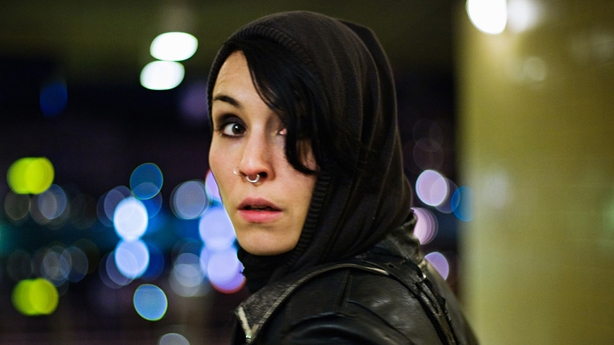 The first trailer for "The Girl in the Spider's Web" dropped on Thursday, seven years after the original film, "The Girl With the Dragon Tattoo", opened.
The Girl in the Spider's Web stars Claire Foy as the new Lisbeth, hacker extraordinaire, and Swedish actor Sverrir Gudnason as her cohort Mikael Blomkvist. The Girl in the Spider's Web isbased on a fourth entry, written by David Lagercrantz, after Larsson's 2004 death.
The first trailer can be found below, and as you can see, it's already looking pretty stylish. The Girl In The Spider's Web is out in November. The 2011 American version of The Girl with the Dragon Tattoo, directed by David Fincher and starring Mara and Daniel Craig, earned $232.6 million worldwide.
Claire Foy's Lisbeth Salander certainly knows her way around a tangled web. Golden Globe victor Claire Foy, the star of The Crown, will play the outcast vigilante defender under the direction of Fede Alvarez, the director of 2016's breakout thriller Don't Breathe.
The studio continues its development of the next book in the Millennium series, The Girl Who Takes an Eye for an Eye. Instead of choosing to remake The Girl Who Played with Fire, which is the next book in the Millennium Trilogy, the franchise is jumping ahead to the 4th book, ignoring the other two in the series. The film's full cast includes Sylvia Hoeks, Lakeith Stanfield, Stephen Merchant, Vicky Krieps, Cameron Britton, and Claes Bang from The Square.