A Memphis grandmother is out of jail after being arrested and charged for a video showing her traveling with children inside of two pet kennels.
The children, one seven and one eight- years-old also reportedly said that Cheeks claimed they couldn't sit inside the trucks because there wasn't enough room.
Cheeks allegedly confessed to authorities that she did indeed drive the children, only 7 and 8-years-old, on the trip which took approximately 35 minutes.
Cheeks told police that she traveled with the children in the kennel from Collierville to Whitehaven because there was no room for them in the auto.
Temperatures in the area reached around 35°C.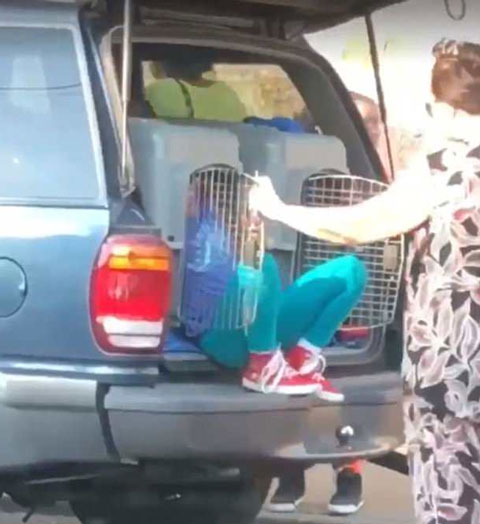 Leimome Cheeks 62 faces two charges of child endangerment
Neighbors said they were shocked by the incident and said Cheeks recently bought two puppies, which is why the kennels were in her vehicle. She seems like a nice lady.
Camillia Cowan, who said she was Cheeks' neighbor, according to WHBQ, was deeply troubled when she saw the video online.
Neighbors of Cheeks have spoken to local news outlets about the freaky and abusive treatment.
"I'm just so sad for the babies", neighbor Nikita Blake told the station. Court records show an arraignment scheduled for Monday has been continued until July 9, when she will tell a judge if she has hired a lawyer of if the court will need to appoint one.
"I don't think she knew because she loves her grandkids", Cowan told Fox 13. The attention grew so rabid that the Memphis Police Department issued a statement on Facebook saying they had been contacted by many people since the video went viral on social media.