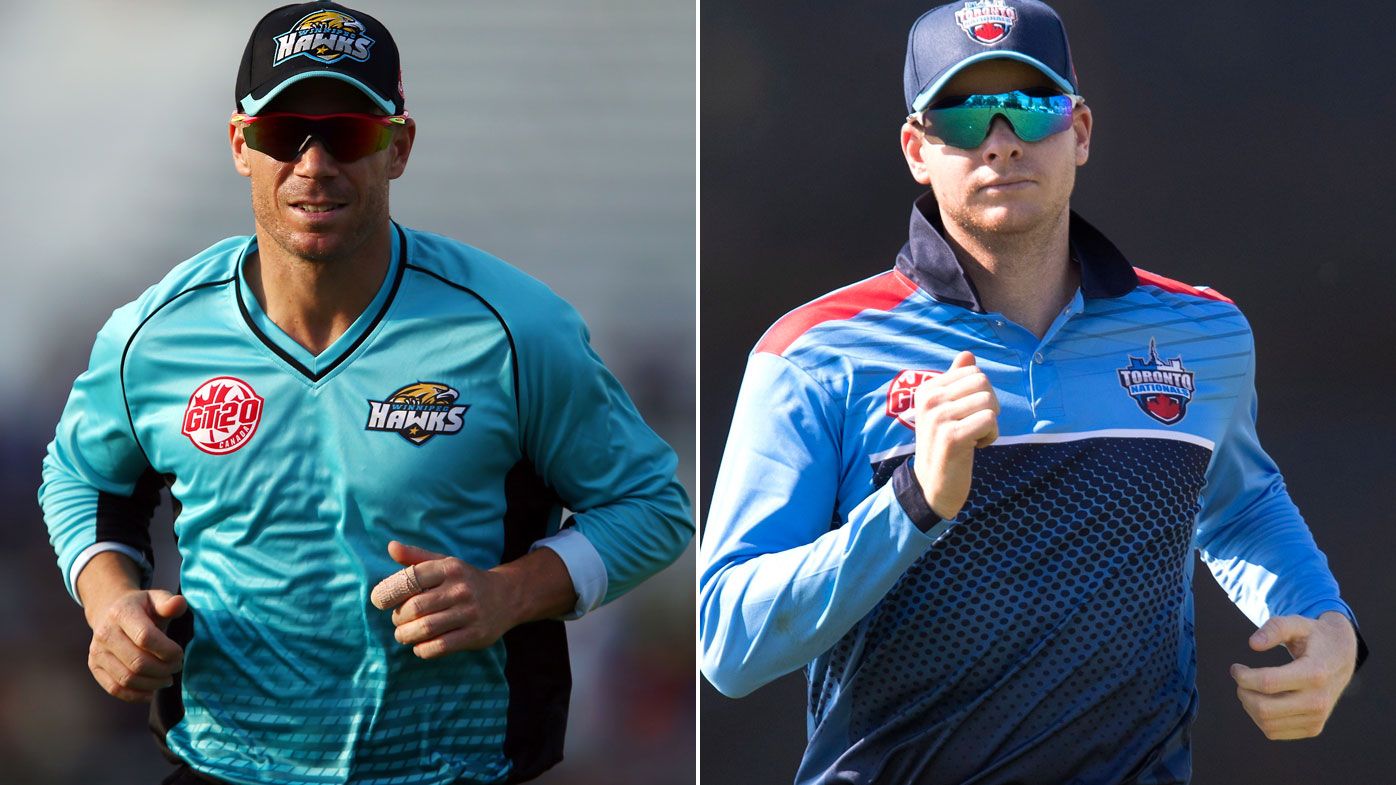 "I feel like I've stepped closer to coming out of that and moving on with my life and also with my cricketing career too".
The months since he was banned for his role in Australia's ball-tampering scandal have been about forgiving himself, gaining perspective - and learning Spanish, Cameron Bancroft has said.
Australian batsman Cameron Bancroft, who is now serving a nine-month suspension for his involvement in the ball-tampering scandal, believes the media's reaction to the incident was appropriate while adding that he has no anger against them.
Opening for the Winnipeg Hawks, Warner was clean bowled by Lasith Malinga's first ball of the second over having made just one.
"You certainly ride the waves of grieving", said the 25-year-old, speaking on Saturday, June 30.
David Warner and fellow Australian Peter Siddle, who are playing for opposing teams in the T20 Canada, pose for a photo before the game.
"There were a lot of mental scars after the Ashes and that probably saw my form and maybe Steve as well in that one-day series against England... it takes a lot out of you".
"I've got time to think over the next nine months what my future holds", Warner said.
"I can't change what happened in South Africa and that's something I'm completely accountable for", he said. Can't sit at home and dwell on the past, you've got to move forward, and I felt this was a great opportunity to get out there, play cricket and be happy.
"I speak to them quite regularly, at least every week".
"I guess as hard as it would seem to connect how learning Spanish links in to playing cricket for Australia again, they're all little stepping stones to me achieving that dream".
Unlike Smith or Bancroft, Warner did not give any overt indications about returning to play for Australia when his ban expires in March 2019.
"Critics will be critics and that's why they're behind the keyboard, so we'll move forward and try to ignore that".
Smith, who is playing for the Toronto Nationals, fared better than Warner on his return after making 61 off 41 balls on Thursday.