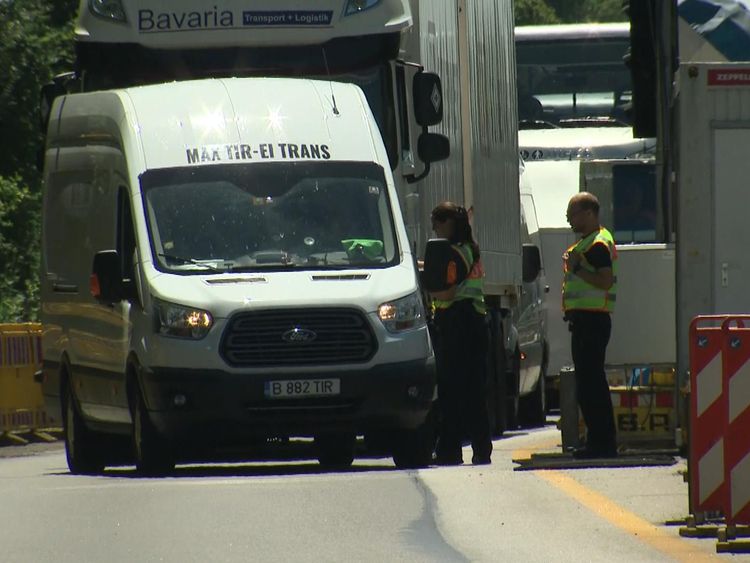 Undocumented migrants at the German border with Austria who have travelled to Europe via Greece or Italy must be returned to either Athens and Rome accordingly, German Interior Minister Horst Seehofer said on Thursday following talks with Austrian Chancellor Sebastian Kurz in Vienna.
However, according to the daily, Austrian Vice Chancellor Heinz-Christian Strache said that his country did not want to "be punished for the mistakes of German policy".
At a press conference with his coalition partners in Vienna, Mr Kurz spoke out against Ms Merkel's "Welcome Culture" towards migrants of 2015 and said the European Union must take steps to protect its external borders against migrants.
Germany and Austria said on Thursday they will hold talks with Italy next week on how to jointly "shut" the migration route across the Mediterranean from Africa into Europe, but also said they could act against Rome if it did not cooperate.
Merkel's coalition had teetered on the brink of collapse last month when Seehofer threatened to reimpose controls on Bavaria's border with Austria - part of the EU's Schengen passport-free travel zone - to turn back arriving migrants.
The leaders agreed on ditching so-called transit centers to process incoming asylum-seekers, rather there will now be "transit processes in police centers", CSU leader Seehofer told reporters.
"You know that our coalition partner has problems with the term transit centers", said Seehofer, "that's why they prefer to talk about transit procedures in police facilities, and that expresses what we do in the future". "That is why I am pleased we've found a solution". Germany also wants to reach bilateral deals with Greece and Italy so they take back asylum seekers.
Kurz said "major progress" on external borders had been made at a recent summit in Brussels of European Union leaders as he sought to dispel doubts about the vague communique that was agreed.
Many countries in Central and Eastern Europe advocate an anti-refugee and anti-immigrant policy.
Merkel said Wednesday "the global economy depends on us working together in a spirit of partnership".
Reuters reported that the usa ambassador to Germany, Richard Grenell, has repeatedly met with executives of German carmakers and major suppliers to discuss the issue.
"The moment came that no one thought possible no matter what the circumstances: Angela Merkel requested a meeting with Viktor Orban, and not vice versa", the daily Magyar Idok, which is closely aligned with Orban's government, wrote this week.