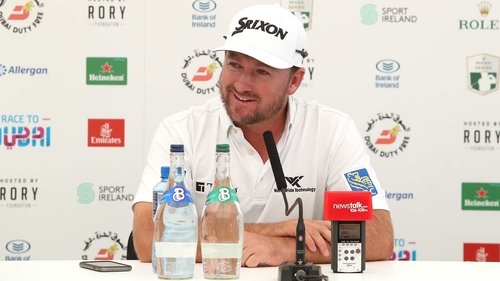 Graeme McDowell has withdrawn from Tuesday's Open qualifier after losing his clubs on a flight. Obviously had to pull the rip cord on The Open qualifier on Monday night, much to the world of Twitter's dismay.
"Fortunately I got to speak to the right people today, Air France's London office called me and they were able to physically find my bag for me".
Graeme McDowell arrived at Ballyliffin on Tuesday afternoon his missing golf clubs were still nowhere to be seen. "Of course I could do this, but wouldn't be firing on all cylinders".
"It was a grinding performance but nice to turn a 75 into a 71", McDowell said after his round at Ballyliffin Golf Club.
"The sensible thing was to get over here, build myself a set of backup clubs just in case - this was before I knew that hopefully I'll have my clubs in my possession tomorrow morning - and hopefully all will end well and I'll be ready to go for the Irish Open".
However, with the Irish Open and the Scottish Open also carrying Open qualification spots, there is still time for McDowell to make it to Carnoustie.
The withdrawal doesn't exactly disqualify McDowell, now 46th this season on the European Tour in terms of earnings, from a spot at The Open Championship July 19-22nd at Carnoustie Golf Links in Angus, Scotland.
"I hear you man".
The 38-year-old was due to take part in the qualifier at St Annes, near Blackpool, in an attempt to secure one of three Open Championship places among 72 players.