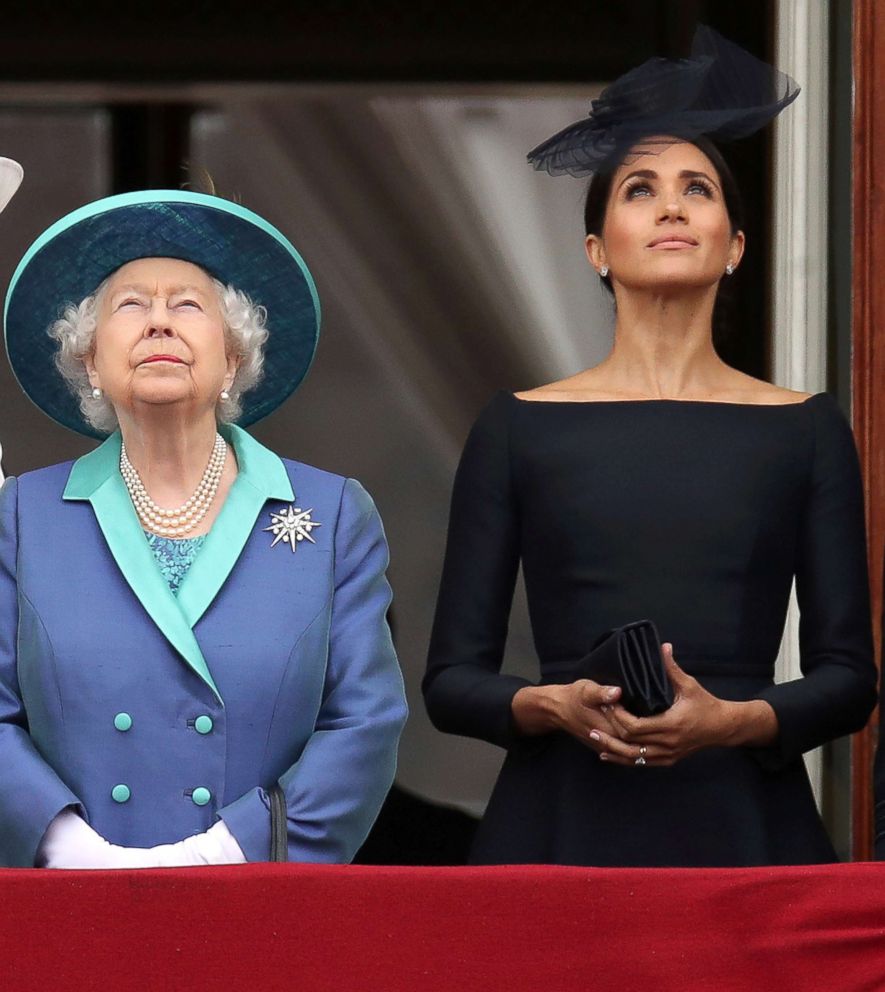 The Duke and Duchess of Sussex have met Irish President Michael D Higgins on the second day of their trip.
Wickstead addressed the commentary in an Instagram post: "Her Royal Highness, the Duchess of Sussex looked absolutely lovely on her wedding day and I have the utmost admiration and respect for her".
Meghan, Duchess of Sussex, and Prince Harry joined Queen Elizabeth and the Duke and Duchess of Cambridge today to celebrate the centenary of the Royal Air Force. She wore her hair back in a loose bun, and paired the look with a large black handbag.
Dressed in a suitably green Givenchy dress, Meghan and Prince Harry were briefly greeted before taking off for their first engagement.
Prince Harry and Meghan will have official meetings as well as taking in the cultural aspects of the country. When one reporter asked him if soccer is "coming home" - the phrase associated with England winning this year's World Cup - he replied, "Most definitely".
Photos from one part of the visit caused a bit of a stir, with many pointing out the ridiculous quantity of water bottles - all 14 of them - laid out for the duke and duchess.
HELLO! spoke to Leeanne Hundleby, the co-owner and founder of Strathberry who revealed: "We are delighted that the Duchess of Sussex chose to carry Strathberry for her début official oversea visit to Dublin, the third time she has championed our brand".
The duchess and her husband are expected to continue their two-day visit in the city with a tour of the Irish Immigration Museum and a trip to Trinity College, among other plans in their royal itinerary.
As they stood outside the Marlborough House, Meghan affectionately touched Harry's hand, as the pair appeared to share a joke.
Markle's third outfit choice was the Emilia Wickstead dress which she wore with simple black heels to the garden party reception at the British Ambassador's residence in Dublin.