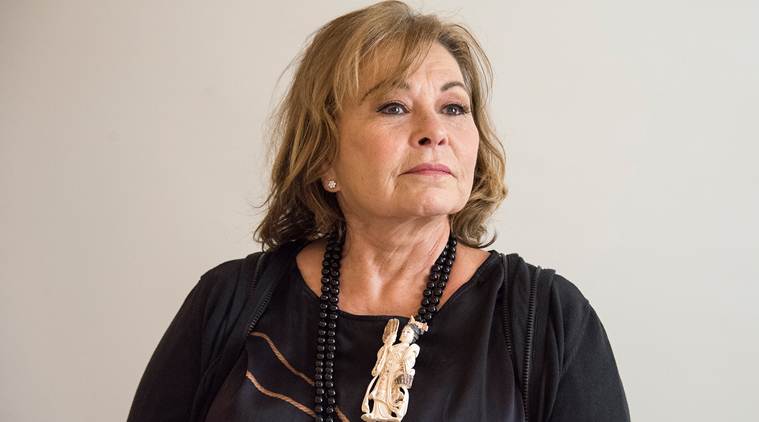 The comedian and sitcom star who was sacked and had her show "Roseanne" cancelled after comparing former Obama administration official Valerie Jarrett to an ape, posted a clip from the new show in which she defends her actions, citing ignorance. In the clip, she states that she was referring to the Iran deal, rather than Valerie's personality, ethnicity, and identity as a person. "That's what my tweet was about". Barr screams. "Goddamnit! I thought the bitch was white! God dammit, I thought the b***h was white!"
In the short clip, she reiterates that she didn't realize Jarrett was black when she sent the tweet comparing the political strategist to an ape, so therefore she's not racist.
Barr's original tweet about Jarret read, "Muslim brotherhood & planet of the apes had a baby=vj", using Jarrett's initials while replying to a tweet that accused Jarrett of covering up alleged indiscretions by the Obama administration.
In a video released Friday on her YouTube channel, the former "Roseanne" star looks straight into a camera and says she wants to speak to Americans "without the filter of the biased media".
In May, ABC Entertainment President Channing Dungey issued a statement announcing her decision to fire Barr. The interviews will then reportedly be shared on Barr's YouTube page, so no networks can censor her. TMZ writes that the 65-year-old actress' son Jake Pentland "tells us that was 100 percent genuine and the result of a lot of hours spent in the studio". Guests of the show, so far, include Jake, Roseanne's boyfriend, a former "Roseanne" crew member and her former campaign manager, Thomas Muhammad.
ABC is now working on a spin-off of Roseanne titled The Conners that will not feature Barr's character and will focus on the rest of the cast instead.