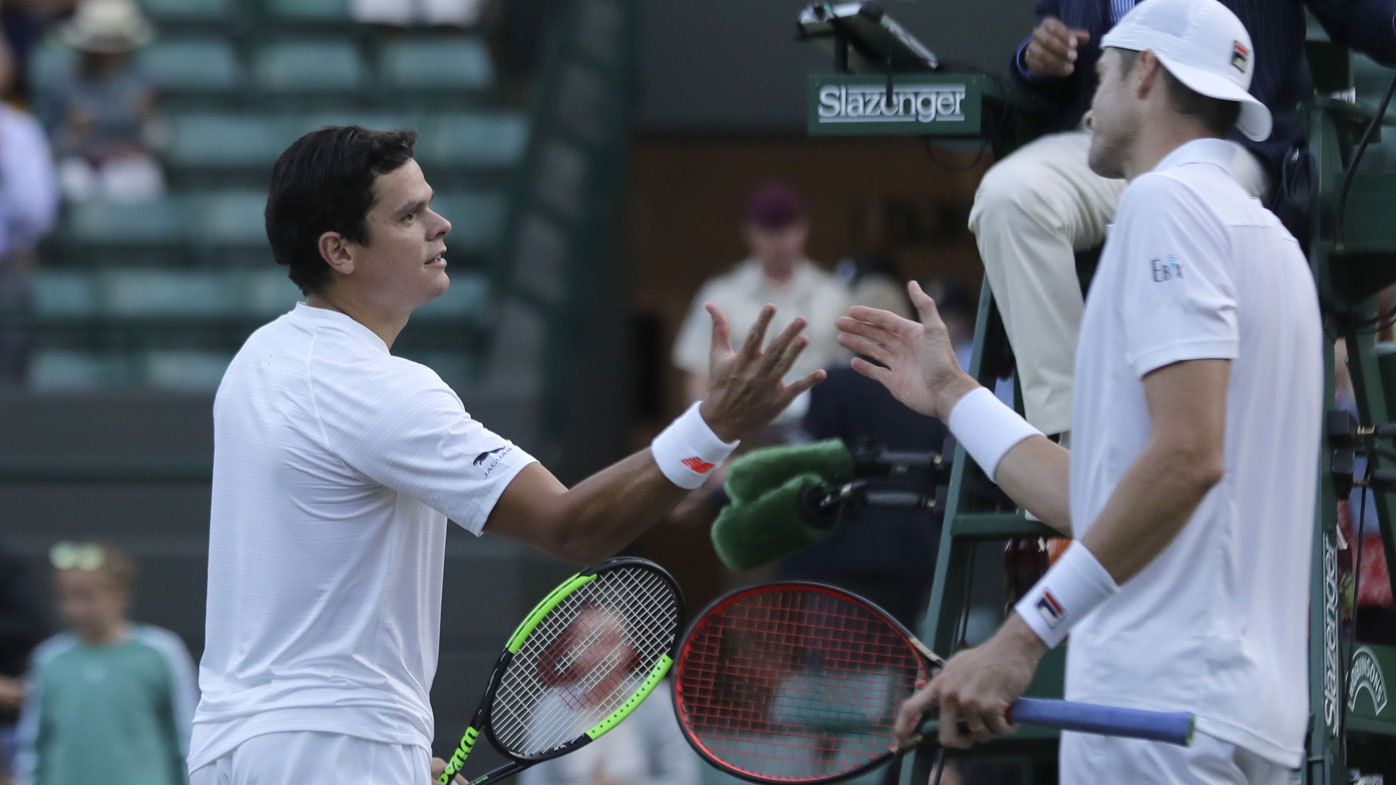 Roger Federer had a 14-1 match win/loss record on No. 1 Court before his Wimbledon quarter-finals lost against Kevin Anderson. It was a marathon game.
Known for his marathon matches, the ninth-seeded Isner lost to the eight-seeded Anderson in a grueling six-hour-and-36-minute match, with the final set alone lasting for almost three hours.
Anderson won the first set 7-6 (8/6) before Isner claimed the next two, 6-7 (5/7), 6-7 (9/11) with the South African claiming the fourth 6-4 to level the semi-final.
John Isner was one win away from his first career Grand Slam title.
The 32-year-old, the first South African Wimbledon men's finalist since Brian Norton in 1921, faces Novak Djokovic or Rafael Nadal in Sunday's showpiece.
It was the longest semi-final ever played at Wimbledon, surpassing the four hours 44 minutes it took Djokovic to beat Juan Martin del Potro in 2013.
Anderson, who graduated from the University of IL, came through another marathon match to beat Roger Federer in the quarterfinals on Wednesday, winning their fifth set 13-11.
Paulina Dedaj is a writer/ reporter for Fox News.
Anderson had a break and set point chance at 5-4, but Isner fired down a gutsy 129mph unreturned second serve to keep himself in contention.
The former Bulldog broke right back to even the set once again. The 50-game final set took about three hours alone. While Isner's match back in 2010 was a fun side note that helped garner interest in the tournament for fans it might not usually reach, to have a never-ending saga played in the semifinal doesn't look great for the sport.
When it was all done and dusted, there were no wild roars, no fist pumping and no raised arms in celebration - all Anderson had left in him was to give Isner a sympathetic hug after he came out on top in the second longest match ever contested at the All England Club.