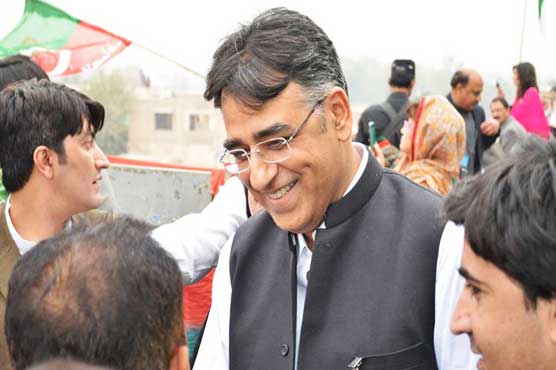 PTI Chairman and prime minister-in-waiting Imran Khan will preside over the meeting, which will be attended by the party's newly elected members of the Punjab Assembly.
PTI's parliamentary committee members stand up and applause as Khan inches closer to the PM's job.
Shah Mahmood Qureshi, the party's senior vice president, moved a resolution in favour of Khan's nomination to become the party's parliamentary leader.
Former Minister of External Affairs Natwar Singh on Monday commented on Pakistan Tehreek-e-Insaf chief Imran.
Pakistan's election commission on Tuesday withheld the victory notifications of Imran Khan from two of the five constituencies from where he contested in the July 25 general elections, possibly jeopardising his plans to be sworn-in as the new prime minister. After taking oath in the National Assembly, candidates will elect the speaker of the House along with the prime minister.
The ECP's decision to withhold the results has jeopardised holding of election for next prime minister of the country, The News said. A party needs 172 seats to form the government.
While, Toba Tek Singh's NA-112 is under consideration, the LHC has stayed the notification in a case filed by Muhammad Ashfaq and notification of Sardar Talib Hassan Nakai of PTI has also been halted in a case filed by Hayat Khan. Khan has said that the case is politically motivated and has denied any wrongdoing. Despite Khan's explicit instructions and refusal to travel with a large protocol, a number of cars and heavy security tagged along with him.
The PTI needs to muster support from 137 of the National Assembly's 272 members to form a government.
The alliance include Pakistan Muslim-Nawaz, Pakistan People's Party, Muttahida Majlis-e-Amal, Awami National Party, Pakhtunkhwa Milli Awami Party, National Party Balochistan, Qaumi Watan Party and Pak Sarzameen Party.