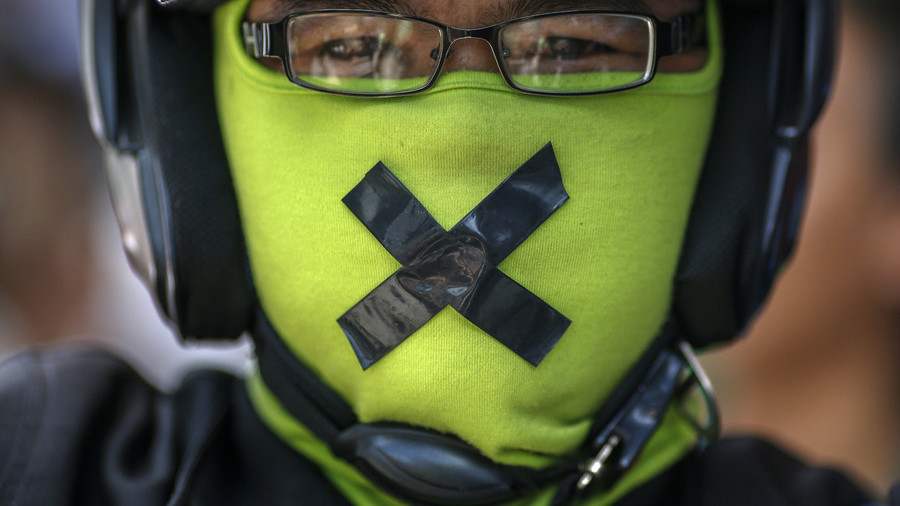 Cuyahoga County judge orders deputies to cover convicted robber's mouth shut during sentencing because of multiple outbursts.
That's a defendant named Franklyn Williams with his mouth taped shut, which was done so at the order of Judge Russo.
Williams, 32, was being sentenced for armed robbery at the time and talked nearly continuously during the hearing.
"No", Williams responded. "Because you're trying to take my life, Judge, and you're not letting me tell you what's going on".
An Ohio judge reportedly ordered a man's mouth to be taped shut on Tuesday during his sentencing after he continued to speak despite repeated warnings to stop talking.
Becoming frustrated by William's refusal to stay quiet, Judge Russo says: "Mr Williams, I'm the judge in the matter".
After warning Williams multiple times, Judge John Russo chose to take action, reported Fox 8. "I gave him an opportunity to speak when it was appropriate but more than not he continued to speak over me".
"At this point, I'm going to hear from your lawyers, and that means zip it", said Russo.
In December, Williams was convicted of aggravated robbery, kidnapping, theft, misuse of credit cards and other charges, according to court documents.
He had previously won the right to a retrial after successfully appealing against his original 2016 conviction for the offences. That one began in late 2017, but midway through, prosecutors say Williams cut off his ankle bracelet and fled to Nebraska, where he was apprehended in July.
The court of public opinion disagreed with Russo's decision, calling the incident unhuman.
The 32-year-old complained about authorities removing his possessions from his cell, and only meeting his attorney "the other day" - complaints Judge Russo said were raised at the wrong time.