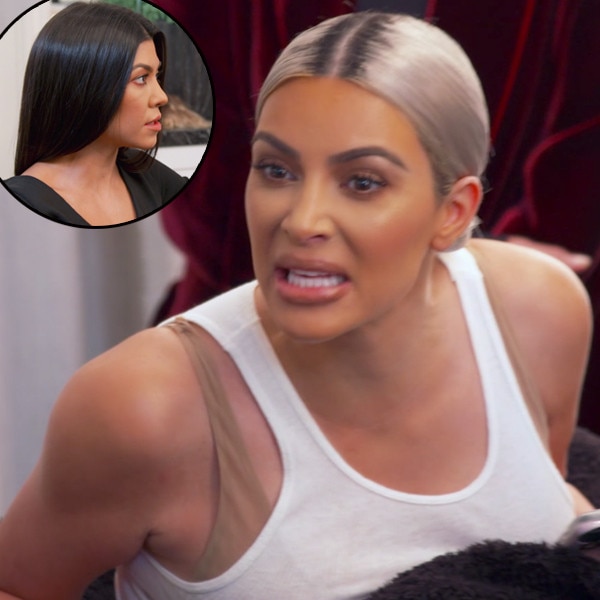 This week, Kim Kardashian shared a new image from the Calvin Klein campaign that she did with her sisters, when Khloé Kardashian was still pregnant.
In responding to a fan who exhausted to come to Kourtney's defense after the altercation seen in the teaser for Sunday's new episode, Kim both defended and threw shade at her big sister.
Khloe Kardashian welcomed her first baby in April, but she is already dreaming of having more babies in the future.
"I think the thought is always in the back of my mind", Kourtney told E! "So I think just watching them is really, it's really special to see their journey".
Of all her sisters, Kim Kardashian has provided Kardashian with the best parenting advice, she told PEOPLE this week.
Series 15 of Keeping Up With The Kardashians returns on Sunday August 5.
"I need Kourtney to not be so f**king annoying with a stick up her a**, like she runs this s**t because she doesn't", Kim exclaims in one clip. "I felt much more supported working out and just the compression fabric alone really made a difference for me".
Kourtney throws a haymaker right a back as she gets personal by saying: 'You're a very distraught, evil human being.
Kim captioned the post, "Best friends for life!"
Khloe opted to stay with Tristan, and her older sister Kim - who has North, five, Saint, two, and Chicago, six months, with her husband Kanye West - has said the whole family is on board with her decision, as long as she's happy.
The previous clip released showed Kourtney arguing with 37-year-old Kim as they tried to sort their hectic schedules for their yearly family Christmas card which ended with the younger throwing epic shade at the fellow mother-of-three. The workout fanatic recently launched a new a line of fitness apparel, which leaves her feeling comfortable and looking good, despite feeling like her body has changed post-partum. "I felt like every day nearly I was being picked on and criticized and I just couldn't take it any more".