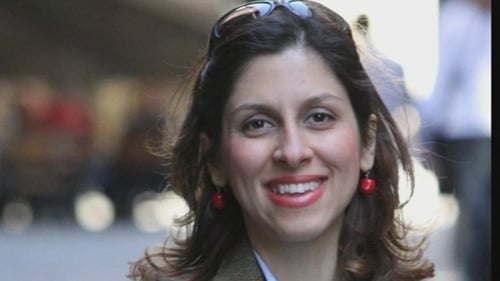 Charity worker Nazanin Zaghari-Ratcliffe, who was jailed in Iran in 2016 after being accused of spying, has been temporarily released from prison for three days.
Ratcliffe said his wife, who has denied all charges filed against her in Iran, was now with her parents and their four-year-old daughter Gabriella in Damavand, a mountain resort near Tehran.
In a statement on Thursday, Amnesty International called for Zaghari-Ratcliffe's " full and unconditional release", describing "a prisoner of conscience who should never have been jailed in the first place".
She was called on Thursday morning while still in her night clothes and was told she had 10 minutes to get ready because she was being temporarily released from Evin prison.
Mrs Zaghari-Ratcliffe travelled to the city of Damavand, in Tehran province, with her father and brother to join the family holiday.
Mr Ratcliffe has previously criticised the British Government for not doing enough to help with his wife's case.
Her lawyer will request an extended release on Saturday, according to the statement, the day before she is now expected to return to jail.
"It will be just awesome for Gabriella to have mummy home finally", she said before leaving prison, according to her husband, Richard Ratcliffe.
FREE NAZANIN CAMPAIGN Nazanin Zaghari-Ratcliffe's lawyer is hoping that the three days furlough can be extended.
He said: "Our thanks to all those involved in making this possible in Tehran and London, and to the new Foreign Secretary for all his recent efforts and considerations".
Former foreign secretary Boris Johnson wrongly claimed that Mrs Zaghari-Ratcliffe had been "teaching journalists" while in Iran despite the fact she had been visiting her parents.
Zaghari-Ratcliffe's release also comes as London is considering repaying Tehran about 400 million British pounds from a pre-1979 arms deal.
Britain's foreign minister Jeremy Hunt welcomed what he said on Twitter was "really good news", and said Britain would push for a permanent release.
Zaghari-Ratcliffe was told she must return to prison on Sunday and the two conditions of her release are that she not give any media interviews or visit the grounds of any foreign embassy.