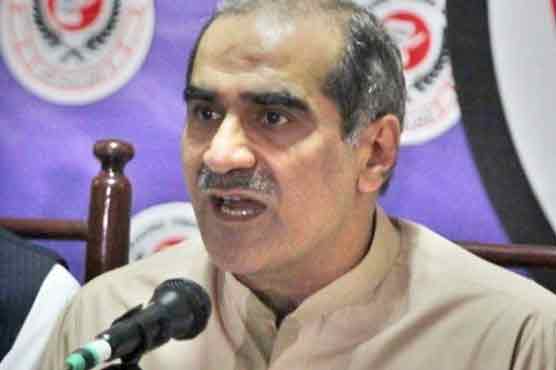 Following his victory, Prime Minister Narendra Modi dialled Khan and wished him for the electoral success.
Pakistan's election commission on Thursday demanded a signed apology from the country's Prime Minister-designate Imran Khan, for violating the electoral code of conduct while casting his vote in the general election on July 25, according to media reports.
After the Indian diplomat congratulated Khan, his host "expressed his grave concerns on the human rights violations in the occupied Kashmir".
Khan said that Pakistan-US relations witnessed several ups and downs in the history.
During the meeting, the acting USA ambassador felicitates Imran Khan on his party's thumping victory on July 25 general elections.
A four-member bench headed by the chief election commissioner Muhammad Raza Khan heard the case against Khan, the Chairman of Pakistan Tehreek-e-Insaf (PTI) after the Election Commission of Pakistan (ECP) took notice of the photos of him stamping the ballot paper in full public glare in the NA-53 Islamabad constituency.
Shortly after Modi's conversation with Khan on phone, speculations were rife that the latter would invite the Indian PM for his swearing-in.
Bisaria, too, hoped that a new chapter in the Pakistan-India relations would soon begin.
The party of Pakistan's former cricket hero-turned-politician Imran Khan says voting among lawmakers to elect the country's new prime minister will take place August 18. He hoped that the next SAARC Summit will be hosted in Islamabad.
The cricket bat gifted by Bisaria was autographed by the entire Indian cricket team, the Indian mission in Islamabad said.
Pakistan went to polls on July 25 and the PTI had emerged as the single largest party with 116 seats after the Election Commission of Pakistan released the complete results for 270 of 272 National Assembly (NA) constituencies.
Senator Faisal Javed also tweeted that the Pakistan Tehreek-e-Insaf party led by Khan has invited Indian cricketers Kapil Dev, Navjot Singh Sidhu and Sunil Gavaskar to attend the oath-taking ceremony of the cricketer-turned-politician. John Hoover said that the United States wants to strengthen the relationship with Pakistan.