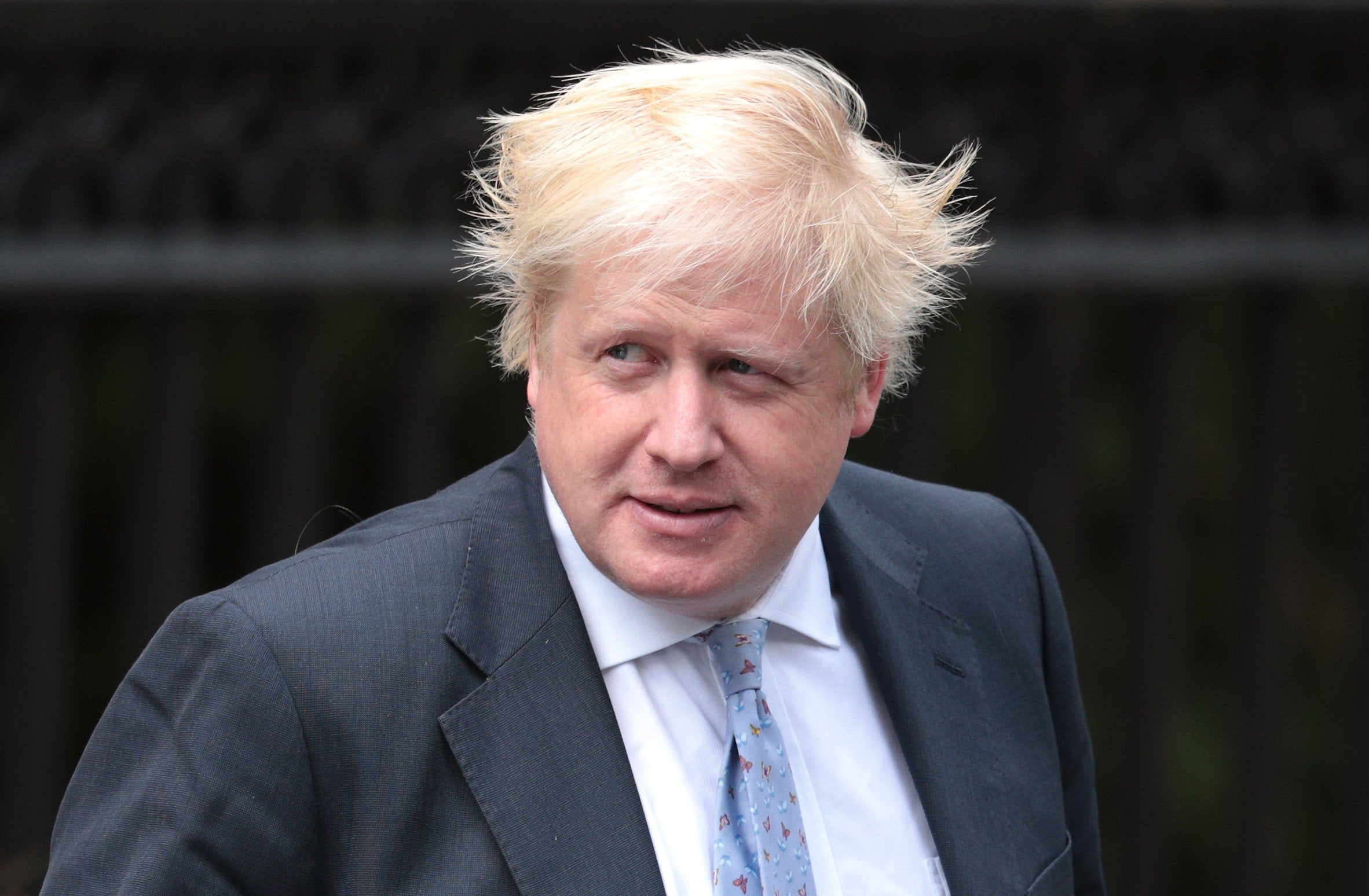 Conservative Party chairman Brandon Lewis said he had asked Johnson to apologize, though didn't say if there would be any sanctions if the request was ignored.
Johnson said he opposed banning burqas and other face-covering garments, but wrote that it was "absolutely ridiculous that people should choose to go around looking like letter boxes".
The outrage follows a newspaper article in which Mr Johnson said he did not want the full-face veil and gown donned by some Muslim women to be banned in Britain but the outfit was "ridiculous" and "weird".
He was criticised by Labour MPs, some Tories and Muslim groups, who said the party was not doing enough to tackle prejudice.
However, a source close to Johnson told the Press Association: "It is ridiculous that these views are being attacked - we must not fall into the trap of shutting down the debate on hard issues".
Giving evidence to the Commons Foreign Affairs Committee, Mr Johnson said Nazanin Zaghari-Ratcliffe had been "training journalists" at the time of her arrest, even though she maintained she was on holiday.
She said: "My views on Boris Johnson's comments are that they are reprehensible and disgraceful".
Allies of Boris Johnson have said he will not apologise for comments made about the burqa which have sparked a row over Islamophobia. You call for someone to apologise if they have made a mistake, Boris Johnson didn't make mistake.
"If you cast your mind back 50 years to when Enoch Powell gave his Rivers of Blood speech, he was sacked from the shadow cabinet immediately", she told BBC Newsnight.
Conservative peer Sayeeda Warsi, a former party chairwoman, accused Johnson of adopting the "dog-whistle" tactics of right-wing firebrand Steve Bannon, US President Donald Trump's former top aide.
But a source close to Mr Johnson made clear he would not retract his comments.
Mr Johnson was backed by his father, Stanley, who said people were " whipping up a little mountain out of a molehill on this one".
He considered such garb to be oppressive and ridiculous, likening it to a letter-box or disguising the wearer as for a bank robbery.
"Clearly the Tory party has an issue with Islamophobia, but over 24 hours later, the prime minister is still yet to say a word. They are against Muslims and I would urge any Muslims to not vote for the Conservative party due to their stance towards our community".
But he said a total ban would boost radicals who claim there is a "clash of civilisations" between Islam and the West.
But he said: "Such restrictions are not quite the same as telling a free-born adult woman what she may or may not wear, in a public place, when she is simply minding her own business".